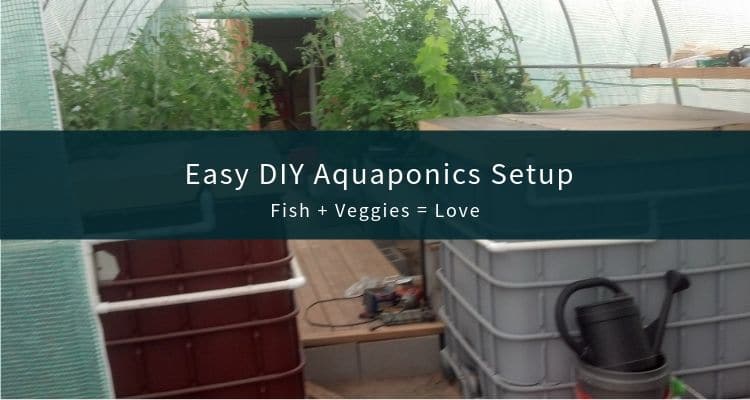 Do a web search for AQUAPONICS, and prepare to be amazed!
Basically, I have 2 each 300 gallon fish tanks made from IBC's (intermediate bulk container). I keep Koi carp in one, and tilapia in the other. The fish crap in the water, which produces ammonia.
The Fish Tanks
The overflow from the tanks drains into my grow beds, which are gravel filled 4′ x 8′ boxes. There are bacteria growing in the gravel, which converts the ammonia to nitrates, which feed the plants.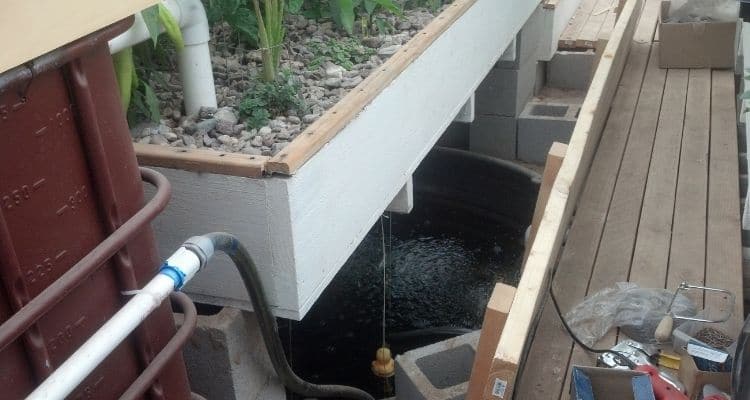 The Connections
The filtered water then drains into a sump tank, and is then pumped back to the fish tanks, ensuring that the tanks overflow and drain into the grow beds.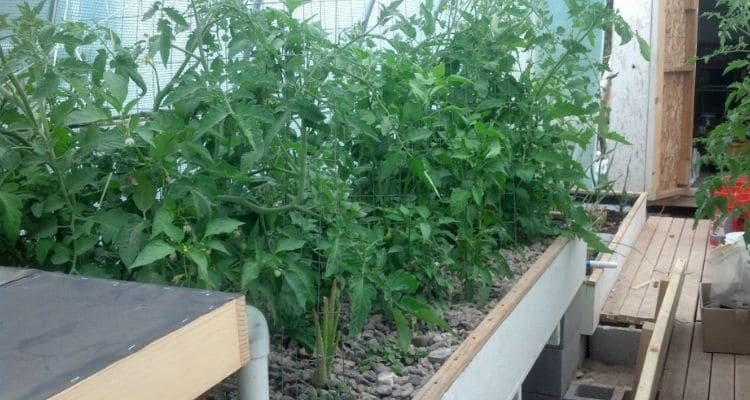 The Grow Beds
Bed One – Pretty much a closed system, but I do have to add micro nutrients once in a while to keep the plants producing.
Bed Two – I mostly grow tomatoes, peppers, onions, garlic, squash, corn, melons, strawberries, cucumbers and grapes.
Beds Three and Four – Tree starts, strawberries, and other delicates.