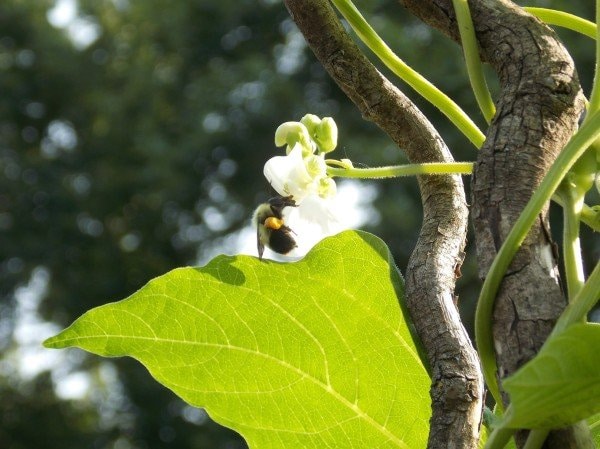 I am a true lover of Kentucky Wonder pole beans, I've been planting them for the last 30 years. They are a non-GMO bean so you can save your seeds.
They are also wonderful for green bean teepees for the kids. I always inter-plant them with Morning Glories for a truly stunning arbor vine, but this year the Morning Glories didn't do so well.
I thought this might give you some ideas on where to plant pole beans in your garden! These photos were take on 8.2.14 in my garden: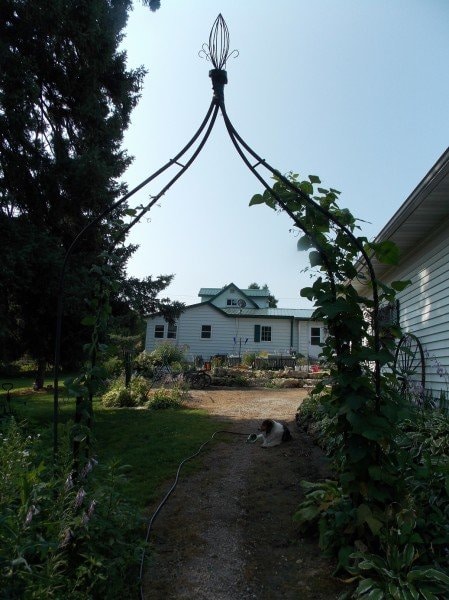 This is the main entrance to my garden. The beans on the right are planted in the ground. On the left, they are planted in pots with Borage.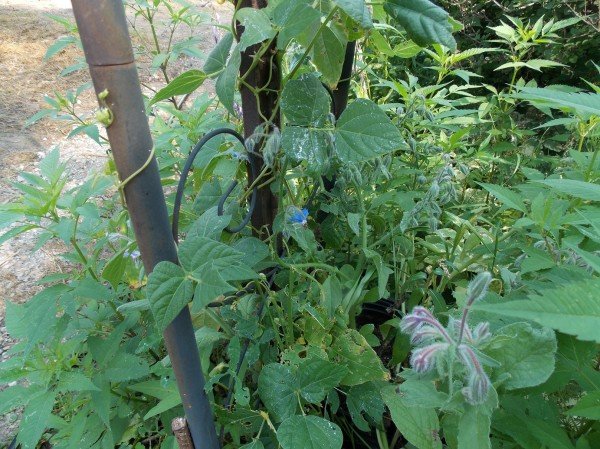 Here is a closeup on that arbor.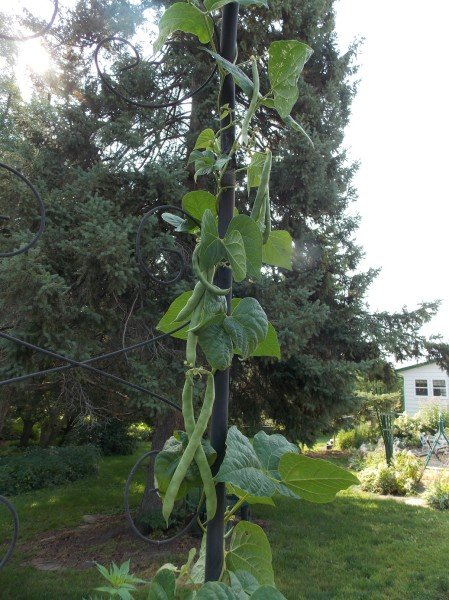 I just leaned some old sheep fence up against one of my garden sheds and planted 3 beans at the base.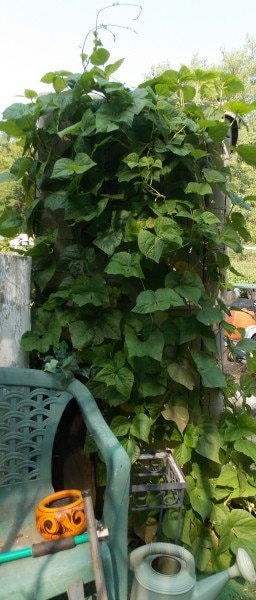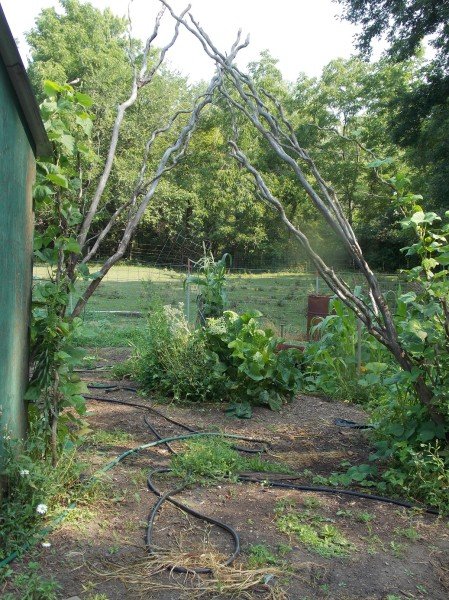 I'm not super happy with this curly willow arbor yet, but the beans are growing up it!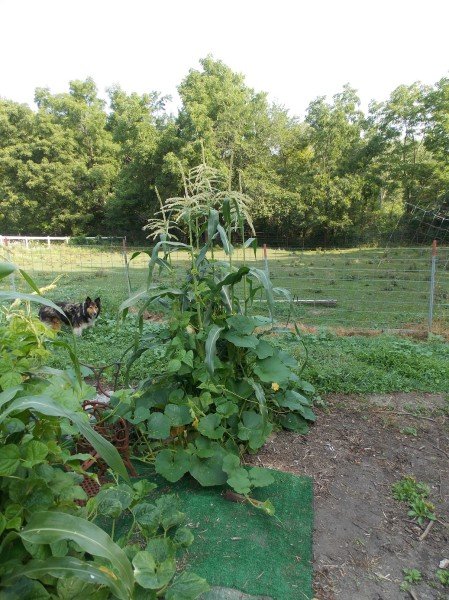 Here is one of my Three Sisters gardens with corn, pole beans and squash. The beans lock nitrogen into the soil so the beds can remain in the same place every year.