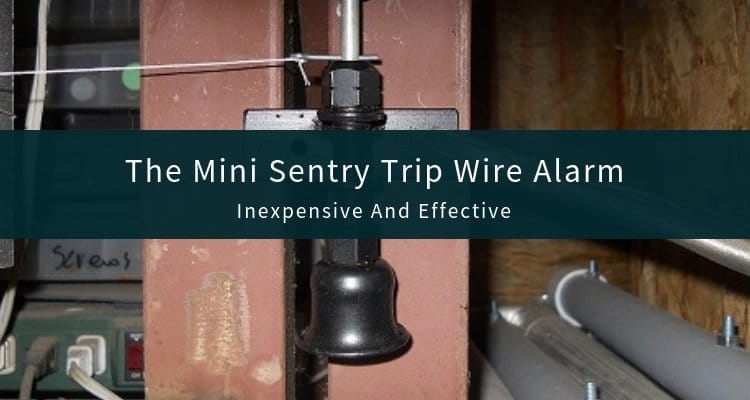 It's 3:00 AM and you are sound asleep. The loud crack of a firearm fills the air, awakening you, instantly letting you know that someone is trying to steal your property. You grab a light and some protection and head out to find the culprit, but there's no one around.
When the Mini Sentry Trip Wire Alarm discharged, the thief took off running, no confrontation, no loss and a warning for future attempts.
The trip wire alarm uses a readily available, inexpensive .22 blank, and is constructed of machined brass, steel and stainless. It can be used to alarm large areas with a trip wire, gates, pastures, meadows, doors, vehicles, equipment, products and more.
The Mini-Sentry can be installed with a zip tie, wire or screws. A distinct advantage to a trip wire with a gun shot repeat is the trespasser knows that you are aware of his presence – a huge deterrent.
How much is your stuff worth?