For folks that are in a position to buy commercially manufactured survival food, there are a handful of solid options available. However, commercial, pre-packaged food is more expensive. These products are made to be shelf-stable for several years, and even decades in some cases.
Plus, let's be honest, there are a lot of marketing dollars that pump the prices.
First, figure out how much food you're getting for your money
One of the most confusing aspects of buying long term food from a manufacturer is trying to figure out how much you're actually going to to get. Why? Because companies all use different measurements in their marketing and product descriptions, like "meals", "servings", "entrees", and "pouches." These can be subjective and hard to gauge.
To cut through some of the fog, we recommend people take a look at the actual calories they're buying. This is an objective benchmark, that isn't really up for debate or interpretation. We also like to take a look at the "cost per 2,000 calories." This is simply because some packages are bigger than others. It might actually end up being a better deal to buy 2 or 3 of a smaller package, rather than 1 bigger package.
To help you take a quick glance at some of the more popular 1-year supply of food, we put together this handy chart:
Company
Price
Total Calories
Cost Per 2,000
Calories
Augason Farms
$3,499.99
1,932,950
$3.62
See Complete Details
E Foods Direct
$2,887.00
720,480
$8.01
See Complete Details
Saratoga Farms
$2,713.05
735,243
$7.38
See Complete Details
Survival Cave Food
$6,818.00
1,387,920
$9.82
See Complete Details
Wise
$4,405.78
1,059,840
$8.31
See Complete Details
Legacy
$8,790.00
1,698,720
$10.35
See Complete Details
Lindon Farms
$3,899.00
730,000
$10.68
See Complete Details
My Food Storage
$8,163.99
1,590,620
$10.27
See Complete Details
Emergency Essentials
$5,999.95
679,530
$17.66
See Complete Details
Valley Food Storage
$2,209.00
299,665
$14.74
See Complete Details
Daily Bread
$6,103.20
720,672
$16.94
See Complete Details
Backpacker's Pantry
$47,080.00
2,467,860
$38.15
See Complete Details
Mountain House
$4,999.99
724,890
$13.80
See Complete Details
*prices last checked in May 2019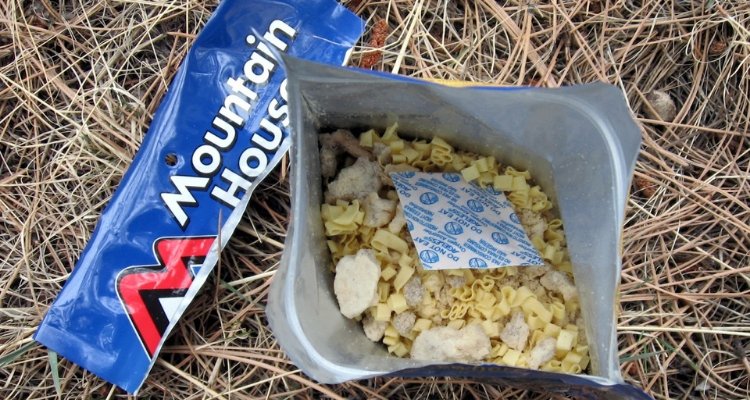 1. Mountain House
Mountain House is the grandpa of the bunch. Started in 1969, they have the distinction of being the pioneer in the freeze-dried food game. Their food pouches were originally created for outdoor enthusiasts, that needed easy and nutritious meals in the wild.
Over time, Mountain House has added a variety of different prepper and emergency foods, conveniently offered in different sized packages. They have 2-day food supplies, all the way up to 14-day food supplies. They also sell emergency food storage kits, which have the advantage of being slightly more portable.
One of the greatest things about Mountain House is the taste. People always comment how surprised they are that the food just tastes exactly like anything else you would buy at the store (or better!). Overall, Mountain House is one of the most-respected, well-liked food storage companies, and an excellent choice for your food supply.
Check The Lowest Price on Mountain House Here
---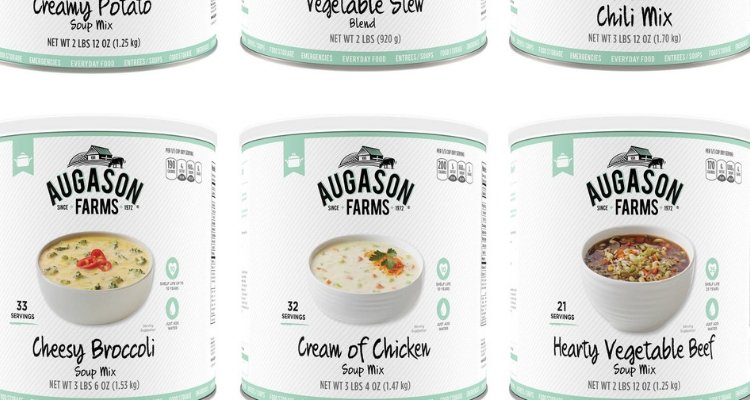 2. Augason Farms
Augason Farms is best known for its #10 cans of individual food storage items (such as apples, bananas, or scrambled eggs). In addition to these however, they also offer complete entree meals, and month long buckets as well.
The Augason Farms packaging is usually in larger serving sizes (i.e. a 7-serving bag of macaroni), instead of a more individually-sized pouch. Because of this, it's better suited to preparation at home in a kitchen, than in the wilderness.
While people aren't necessarily over the moon about Augason, they generally have positive things to say about the taste and value. Whereas other companies may use "servings", or number of days as a measurement, Augason's "total calories included" is a very transparent and much-appreciated way to quantify exactly how much food you are getting.
Check the Lowest Price on Augason Farms Here
---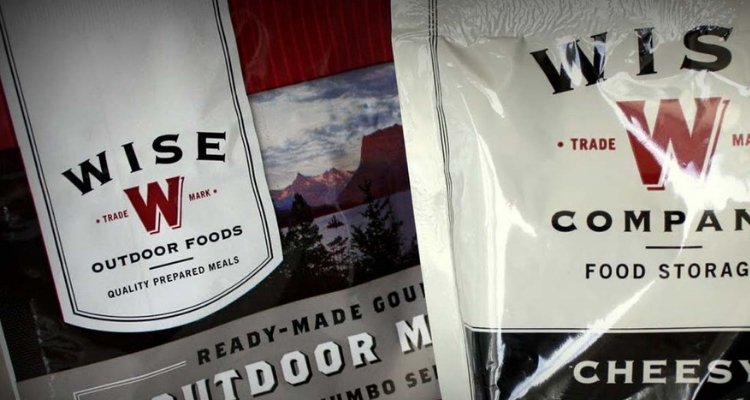 3. Wise Food Storage
Though not quite as old school and original as Mountain House, Wise Food Storage broke onto the scene fairly early as well. In contrast to Mountain House however, Wise was created from the beginning with the prepper in mind.
They developed their food to be shelf stable for an incredibly long time (we're talking 25-year emergency food supply). They also have a handful of entrees that are 100% vegetarian, so it's great for those that might have specific diet requirements (always check ingredients list to be sure).
One thing to keep in mind with Wise Foods is that the actual pouches contain 4 servings. This is great if you will be sharing each meal with other people, but if you are alone, and want to really make your food last, it will mean that you need to store and re-(h)eat later. If you are at home, no big deal, but if you happen to be on the go, this could be a little tougher. This can also be a little misleading to some people when they are trying to figure out exactly what they are getting. What is advertised as "60 Servings", actually shows up in 15 pouches.
We also don't seem to hear quite as many glowing reviews about the taste of Wise Food Storage. Some people complain about it, and others say it's just "ok."
Even in light of these considerations, Wise is still a reputable company with great selection, and they offer lots of different configurations of food types in the buckets your buy.
Check the Lowest Price on Wise Food Storage Here
---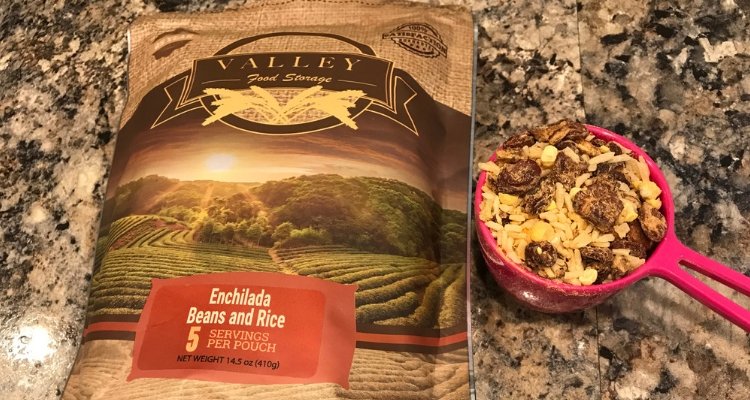 4. Valley Food Storage
More than perhaps any other food storage company on the market today, Valley Food Storage bills themselves as the "healthy" food storage option. They make a really concerted effort to not use any "unhealthy preservatives", MSG, and a bunch of other cheap filler industrio-food.
Some people may not actually care about whether or not their survival food had MSG in it or not, but for those that do, this effort is applaudable.
Like most of the other companies, they offer several different sized bundles and configurations (1, 3, 6, and 12 month options for long term food storage), and a handful of shorter time-period options as well.
Satisfaction guarantee, customer service, and an overall good track record.
Check the Lowest Price on Valley Food Storage Here
---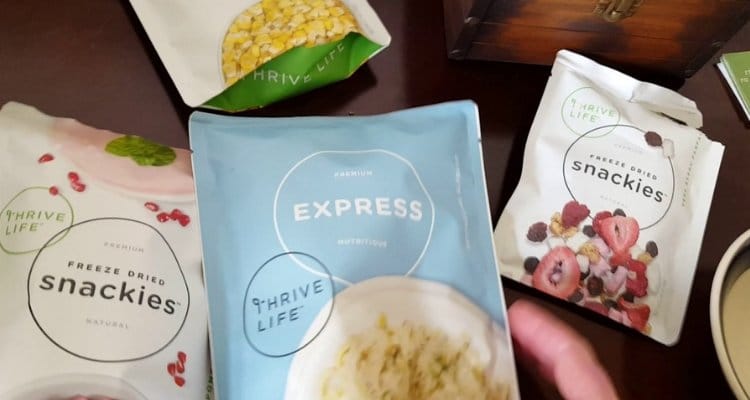 5. Thrive
Thrive Life is another brand that you've likely heard of, if you've spent any time researching prepper food. Thrive is known for its #10 cans of freeze-dried ingredients–fruits, vegetables, grains, meats, sauces, and more. You name it, and they have it.
Many people don't realize about Thrive is that their company actually used to be called Shelf Reliance, and their flagship product was industrial strength rotating food storage shelves. They got into the food storage game shortly thereafter, and their food has been a huge success.
One thing that's a little bit unique to Thrive is that they actually have a bit of a "network marketing" (or MLM) model for selling their food. Yes, you can buy it on Amazon or elsewhere, but you can also sign up to be a distributor and sell it yourself if you'd like to. Most folks are ok just eating the food, but hey, if it's your gig–knock yourself out.
Check the Lowest Price on Thrive Life Food
---

6. Legacy Emergency Food
A relative newcomer to the survival food scene, Legacy totes themselves as the "lowest cost per pound" food storage provider. They figure this by calculating the total cost (including shipping), then divide by the total pounds. Per their graphics, they also claim to be the lowest per calorie.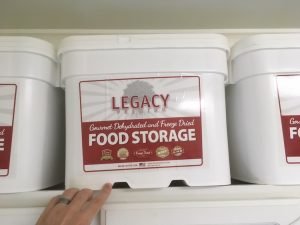 Much like the other companies, in Legacy's food buckets, they offer several different entrees, breakfast meals, snacks, drinks, and more. Compared to many food storage companies our there, people love the larger portion sizes. Legacy maintains a consistently high rating on Amazon (4.4/5 at the time of writing).
As a great tasting, modestly priced food storage, Legacy offers some tremendous value.
Check the Lowest Price on Legacy Emergency Food
---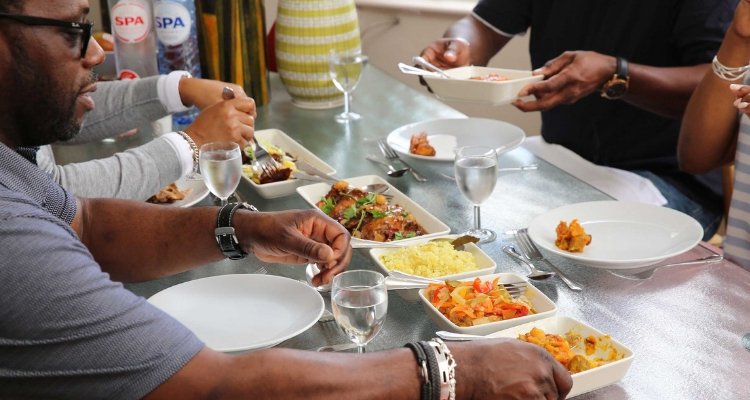 You Want Some Free Emergency Food Samples?
If you're on the fence about which survival food you should purchase, several companies will send you out a free sample of their freeze dried food (although you usually have to cover shipping). This is a cool option, because obviously, it can be expensive to buy weeks or months of your food supply, only to learn later that you hate it.
Date before you marry right?
Your best bet for scoring a free emergency food sample is to hit up the actual company (not Amazon or a retailer), although when it comes time to purchase your survival food, usually Amazon has the best price. Simply go to their website, look for the contact page, and ask them if they can send you a sample. More often than not, if they offer free samples, you will see it advertised plainly on their home page or in the website menu.
Here's a quick list of some of the food storage companies that offer free samples, and the pages where you can request a sample:
Survival Food Storage FAQ
How Much is A Year's Worth of Food?
One of the best "calorie for the dollar" food storage companies is Auguson Farms. For a family of 4 people, a year's worth of emergency food would cost $5,250 (at 2,000 calories per person, per day). This amount is obviously very general, and the calorie amount of food needed for your family would be different if you had small children vs. 4 adults.
How much rice do I need for a year supply?
Rice is one of the better foods to store because of its low cost and long shelf life. Families should store at least 300 pounds of grains per person, of which 25-60 pounds should be rice. This provides a solid staple food store that can be built around.
How much does freeze dried food cost?
Because of the intense processing it undergoes, freeze dried food is sold at a premium price, with prices ranging from $3-17 per 2,000 calories (one food storage company actually sells their food at a price of $38 per 2,000 calories!).
How do you store food for a disaster?
Emergency food storage should be "shelf stable" for the long term (many manufacturers will claim to be a 25-year emergency food supply). It is best stored in air-tight, water-tight containers in cool, dark places. Some of the most effective and convenient ways to store bulk staples (such as rice, pasta, and other grains) are in sealed #10 cans, or plastic 5-gallon buckets. The amount of light and heat in the storage area has a direct relationship to the time it takes for food stores to break down and/or spoil.