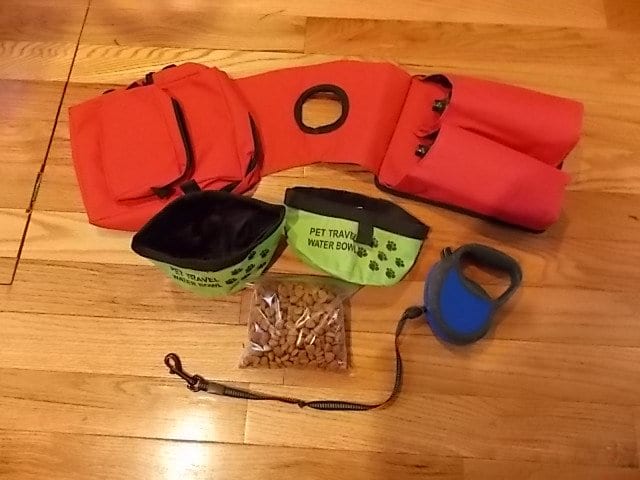 If you had to evacuate your home, would your leave behind your dog? Probably not—they are, after all,  members of our families! But have you prepared a BOB for your dog? Maybe, but who is carrying it? Here is an example of a quick to make, inexpensive, dog pack.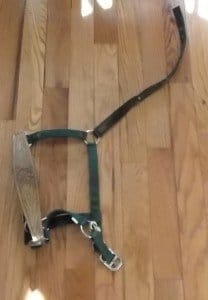 I have both horses and dogs, so this is cross discipline. The "harness" is a horse halter. Horse halters come in all sizes. Jessica is about a 60 lb. female collie. She is wearing a standard horse halter that has an adjustable nose band.
Arabian halters are slightly smaller and have more adjustments. There are halters all the way down to miniature and colt sizes. Pretty much any dog above 12 lbs. can be fitted with a halter/harness (these are also excellent walking harnesses if you don't like collars.
The halter is placed on the dog just like a horse—nose band up. However, the dog's front legs go on either side of the bottom chin strap and where the halter would buckle behind the horse's ears, it will buckle just behind the chest on your dog.
Depending on where you get your halter, they can go anywhere from $6 to ???–you can get real spendy with leather show halters all silver trimmed!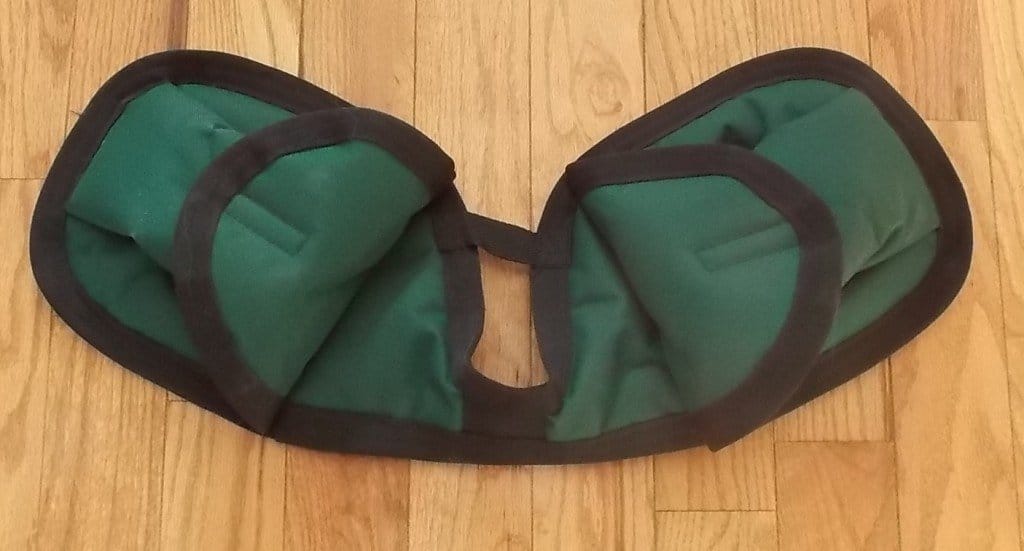 Next is the bag. I use a horn bag with Velcro to hold the flaps down. These are a horse accessory also, they have a hole that fits over the horn of a western saddle. Very handy when riding horses and about the perfect size for a dog! They start from about $6.
Now you need holes through the halter to attach the bag. The best way I have found to go through web is with a heated 16P nail. Just use a cigarette lighter and heat the end of the nail while holding it with a pliers. Get it good and hot, place the halter on wooden something and then pound through the webbing with a hammer. The heat from the nail will seal the edges to make a clean hole. So, holes at the top on the nose band and the poll strap.
To attach the bag to the halter, I just used cable ties and went through the hole for the horn. You can puncture holes in the bag straps too. You can also secure the bottom ends of the bags.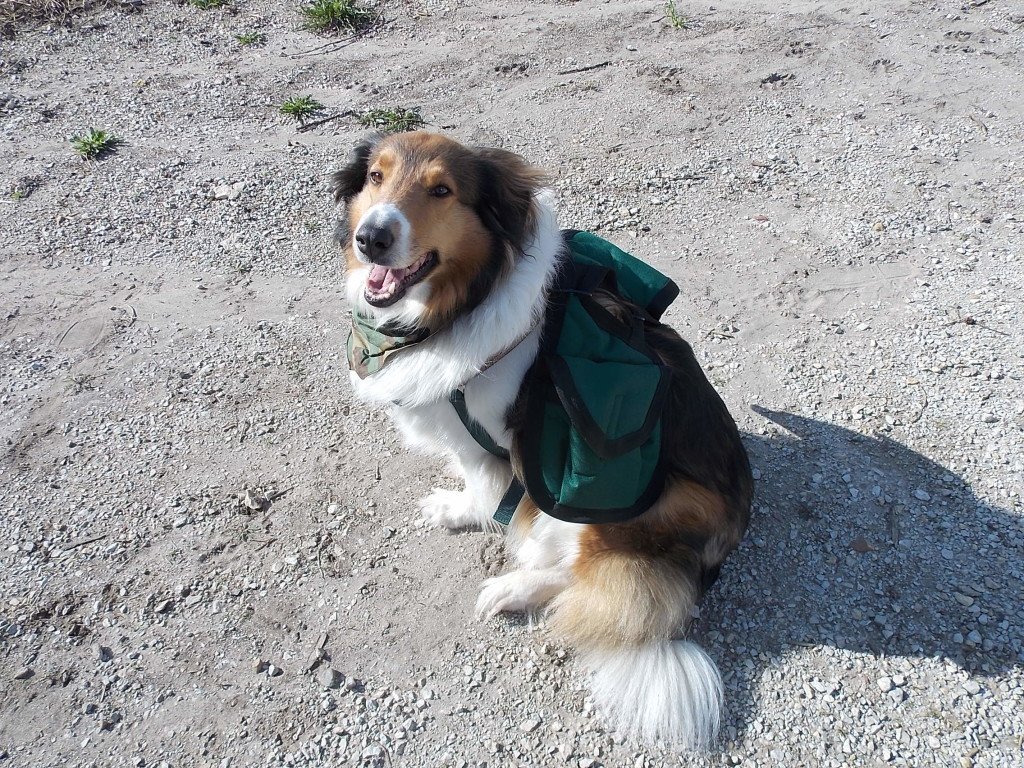 I bought collapsible bowls at the dollar store, and they do hold water! A baggie with food, a leash, and perhaps even some DIY dog toys, and you are ready to go. Just make sure you BALANCE the pack!
Some other thoughts I am considering is adding a copy of her vet record to prove shots, etc. And perhaps making a "muzzle" from an onion bag. In an emergency situation, unmuzzled dogs could be considered dangerous. However, your dog could also be valuable protection! A few stitches and an elastic band on an onion bag and you could have a passable muzzle that would also allow the dog to protect itself and you! As gentle and laid back as Jessica is, she does have a protective nature and she will defend me—I've seen it first hand!
On an everyday note, I use this pack on the dog when fossil hunting. She carries "extras" I like to have along. I have also seen many dogs being packed for camping. Be sure you practice with the pack before just strapping on and planning to go. Some dogs, like Jessica, don't mind being packed. Others sulk, lay down and refuse to move. And I've seen others get frightened, run and tear at the pack.