The harvest is starting to come in and I still don't have my root cellar framed in and ready to go – been on the project list for a couple of years now. The last couple of years I have been storing my winter vegetables in old apple crates, broken wash baskets, whatever I could get my hands on quickly, easily and for cheap.
This year Bob brought home a couple of wooden crates they were throwing out at work. Well, I now have some good potato and squash bins!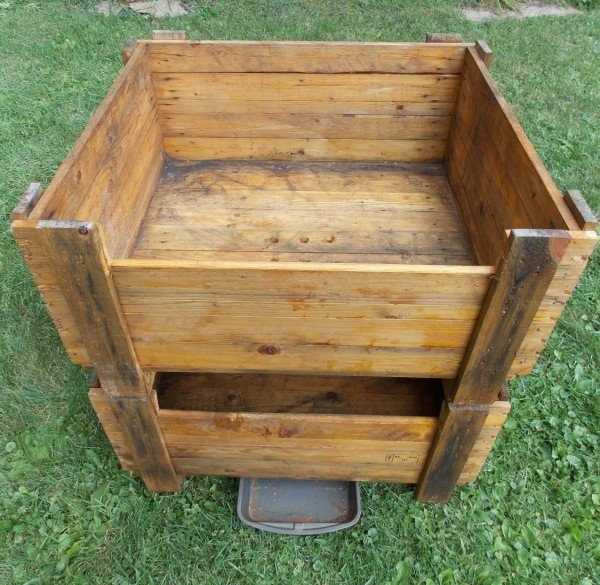 Keep in mind, the holes I drilled in the bottom of the bins with a 3/4 inch spade bit? Vegetables are dirty so it is a way to easily clean the bins with the dirt falling into the removable pan underneath. They are now in place in the basement and I can see that for ease of access I may want to put a 2×4 between the bottom and top bins for a little more reach room.
As I was roaming around the Web looking for other ideas, I ran across these that might just interest you.  :)