If you are in a northern climate, your life may depend on staying warm. The cheap emergency blankets tear so easily! And I knew there was heavier Mylar material out there because I've seen them in nice heavy food storage bags—4 mil I believe.
I recently purchased two heavy duty Mylar blankets.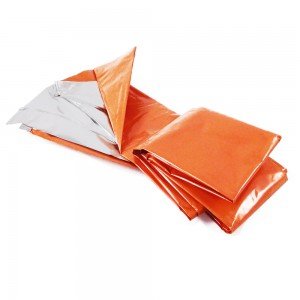 Anyway, these blankets are definitely worth the money! Very hard to tear (Actually, I couldn't, but maybe a man could; they stretch.).
Definitely reusable! Definitely the best deal on the web that I could find, considering the free shipping.
Five stars from Bev! And I will be ordering more!