There are a lot of people that refuse to shop online out of fear of providing credit card information on the Internet. There are also those that use only cash – no credit cards, no debit cards. Hey – I have no issues with how anyone decides to spend their money. After all – it is their money. I do a tremendous amount of online shopping. Why? To save money. Is it safe? Yes it is (for the most part).
Billions and billions of dollars every year via millions of online transactions are carried out – – safely. Are there risks? Sure – but there are risks flying in an airplane and the actual chances of something happening is minuscule. I shop online at major websites such as Amazon.com and Emergency Essentials where security is much better than "momandpop.com".
Alright – back to the point of this post – "Why Amazon.com is a great place to shop." Money! Amazon.com offers just about any product you can think of at great prices with delivery right to your door. Seriously – I order things from household goods such as paper towels and toilet paper to preparedness supplies like AA batteries, walkie-talkies, and Mountain House Freeze Dried Food.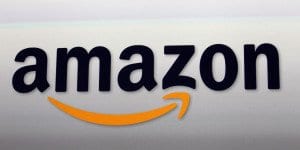 The normal prices on Amazon are very close to the sale prices at my local grocery stores. Always cheaper? No – but I am not using gasoline nor my time to purchase the stuff either.
Customer service is excellent as well. Need to return an item? Contact Amazon and they will send you (or you can print) a shipping label and send someone to pick it up.
If you have any questions, concerns, or comments please leave them here.
Additionally – any purchases made via Amazon or Emergency Essentials after clicking a link here helps support SeasonedCitizenPrepper.com at NO ADDITIONAL COST TO YOU.
Oh – another benefit to ordering online: It's like Christmas each time a box arrives! Yeah – I am just a big kid after all.
Take care all –
Rourke