By failing to prepare, you are preparing to fail.
Excuses are the nails that build the house of failure! Unknown
*****
By Bev Sandlin, Executive Editor
I have been reviewing our stores of preparedness supplies and I am rather pleased. Remember when I mentioned that we had perhaps a year's worth of pantry supplies put back and another year in long term food storage? Well, we did! We are about 4 months now into using our pantry preparedness supplies with not much of a dent! Yes, we are eating the "better", as "favorites", first, but I am honestly pleased with the results. Yes, we are still buying perishables like milk, butter, some fresh meats. And yes, we have gone through all of the freezer meats, but hey – I'm pleased!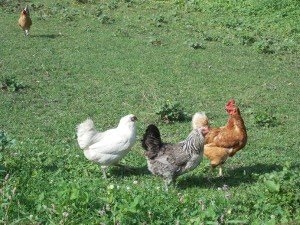 AND in an effort to cut down on feed expenses, particularly the chickens, even with hawks circling I decided to let them out to graze. I am totally shocked, this is working! Given that the chicken coop is adjacent to the raised bed garden, they are choosing to forage in the yard rather than tear up the garden. They are eating grass and insects, scratching through the manure piles in the pasture, coming in at night to roost (I close the door because we have racoons and 'possums, and keep one eye to the sky and run for shelter when a hawk appears! This has reduced my chicken feed expense to practically nothing as I also feed them leftovers from the table as appropriate. And the fresh eggs are oh so good!
ANNOUNCEMENT
Tonight at 7 pm EDT (6 pm CDT, etc.) seasonedcitizenprepper.com will have its first question and answer chat. Rourke and a number of the Editor's will be on to answer ANY question you may have about preparedness and homesteading. You will have over 500 years(!) of combined experience to draw upon! Pretty cool! Please look for the "Chat" bar in the lower right-hand corner of the website. If you haven't signed up yet, take a few moments and sign up and introduce yourself over at the Forum or you won't be able to ask questions.
Okay Patriots, what did YOU do this week to prepare?
*****
A smile for you…
 Now maybe this is funny to just me, but I have actually trained a chicken to walk on a leash, and this video brought back so many memories! When I was a girl, I fitted bicycle saddle bags to my nanny goat and we delivered newspapers for three years together. And yes, rabbits and cats can be trained to lead too. Maybe I'm a little weird… What do you think??? LOL :-D
In God We Trust