preparedness
now browsing by tag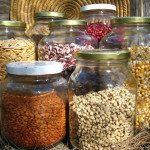 My red lights are flashing, folks! Alert! Alert!
This isn't necessarily so you can plant a big garden now, either; it's so you'll have seeds to grow from, a.k.a., "food supply", but you will need to grow from them within one to five years, depending on what it is and how you store them. Growing food does not require an acre of garden; most veggies and fruits grow perfectly well in containers, but you have to have the containers and the soil mix and the…fill in the blank…It's amazing how much food can be grown on an apartment patio, or even indoors. Veggie plants can clean the air in your house just like any other plant.
Think it won't happen "here"? It already has; The Potus  just isn't enforcing it (yet).  If you've followed Monsanto, DuPont, Natural News, and Dr. Mercola, and many other natural/herbalist sites for about two years, you know this is true.
Get your heirloom, open-pollinated, non-GMO seeds and everything you need to grow them NOW, no matter what else you have to forgo to do it. Seriously. Skip Disney World (you didn't want to support them, anyway!); take a local staycation instead.  Make sure you can grow food and feed your family; you're going to need the seeds, tools, soil, and knowledge. Count on it.
I was watching a couple of youtube posts  from Marjorie Wildcraft (herbalists and naturalists know this name) recently, in which she interviewed both a man and a woman who survived the Cuban "Special Time" (translation: they nearly starved to death). One of the things mentioned by both that contributed greatly to the near-starvation (when was the last time you couldn't feed YOUR kids?) was that NO ONE HAD PREPARED FOR TOTAL LACK OF FOOD SUPPLY. The Cuban gubment had promised to "take care of the people", but, hey! guess what?! they couldn't. They didn't. Children were given balls of brown sugar (sugar and molasses both DO grow in Cuba) as "snacks" to take to school.  It was all they had. The gubment provided ample culture, arts, and entertainment (all home grown, of course), but could not supply food, or seeds, or garden supplies…or, anything else. They could not and did not live up to the promise to "feed their people". Our gubment can not and will not, either; make no mistake about it, especially since it's all in "the plan", but that's a very long story for another day and time.
A sheeple will ignore the warning; the prudent man or woman sees the "writing on the wall" and takes positive action. 
The Proverbs 31 woman gives us this message.
21 She is not afraid of snow for her household, For all her household is clothed with scarlet.
22 She makes tapestry for herself; Her clothing is fine linen and purple.
23 Her husband is known in the gates, When he sits among the elders of the land.
24 She makes linen garments and sells them, And supplies sashes for the merchants.
25 Strength and honor are her clothing; She shall rejoice in time to come.
26 She opens her mouth with wisdom, And on her tongue is the law of kindness.
27 She watches over the ways of her household, And does not eat the bread of idleness.
28 Her children rise up and call her blessed; Her husband also, and he praises her:
Get your seeds and supplies, your garden books for knowledge, or whatever you think you'll need…and store them properly, so they remain "viable". Amazon is a good source for garden books, but rest assured they are very gubment info friendly; don't rely on an "older" one; I think you want the best technology we have available; if you can afford it, also pick up a book on "permaculture" When you look it over, you'll know why. Aquaponics would be good, too, but, at least gardening and permaculture (growing food without tilling the land!). Aquaponics is lagniappe (lan-yap: "a little somethun extra" – for you fureners!  ; ) Soon, these books will become difficult, if not impossible, to even find.  Buy them now. Heirloom seeds will not always be available, either. Get them now.
You CAN NOT save seed and grow future food supply from hybrid seeds or hybrid plants. DON'T just go to the stuff mart and buy cheap packets of seeds, or plant and grow hybrids, thinking you can save the seed and get future crops. You MIGHT actually be able to grow SOMETHING from hybrid plants or seeds, but it may not be what you had in mind. Not only that, but Monsanto and DuPont now chemically treat their seeds so they WILL NOT grow future crops, beyond the first growth (and you have to buy those seeds, enriching, guess who?!).  This is also part of "the plan", in case you did not already know this; when The Potus tightens the noose, you won't be able to get these seeds, either. You have been warned.
Buy only seeds that will produce food you know you like and will eat; long-term food supply is not the time or the place for "experimentation". Experiment now. Save to eat later.
I have bought seeds off ebay sellers, but won't do it again. Why? The seeds were fine, as far as I could tell (although it's much harder to know what you're getting from an ebay seller). But if you haven't read last week's ebay seller changes update, ebay now will basically require that ALL domestic sales be made available internationally, as I understand the message (educate me if I'm wrong!), AND our gubment has strengthened its agreement with information feedback from ebay. Yeah. Sellers will be sending their international packages to a third party shipper, for which the international buyer will pay, and the shipper will do the paperwork – all with your name on it! What if you sell something internationally that you thought was harmless but your gubment took an interest? 
How about that Elvis impersonator in North MS whose life was just destroyed because feds decided he was responsible for mailing that bad substance? Yeah, that kind of power.
So, let's make this easy:  try –
Seed Savers Exchange:  http://www.seedsavers.org/
Baker Creek Heirloom Seeds:   http://www.rareseeds.com/store/
Heirloom Seed Company:  http://www.heirloomseeds.com/
Ohio Heirloom Seed Company:  http://ohioheirloomseeds.com/
If you don't know how to compost, get a book and get started. It's easy, and you'll rarely waste food (or a lot of other things) again.
Submitted by servantheart, Editor-at-Large
Preparations for Disasters that Strike Close to Home
by LB
Disasters happen every moment of every day all over the globe. Whether it's the wrath of Mother Nature or some crazed lunatics looking to terrorize and kill, today we live in a world where destruction can happen in the blink of an eye. We can never be too careful, or too prepared. Situations arise all the time that require immediate action. Our fate is in our hands in the face of catastrophe.
Many people fail to recognize the importance of emergency preparedness. The theory "it won't happen to me" is a popular misconception. The likelihood something awful will happen increases with heightened tensions abroad, natural earth transitions, or as we experienced recently in Boston – young men with extremist agendas.
Stocking our homes with necessities for the unexpected provides us with peace of mind. It's essential to our livelihood if we should ever need to fend for our lives on our home turf. Compiling a disaster-preparedness kit will aid you in surviving whatever lies ahead.
Food
Stock your kit (and your pantry) with plenty of non-perishable dry foods that are ready to eat in case of a massive power outage. Packaged oatmeal, granola bars, cereals, and the like are fortified with nutrients and require no prepping. Other food items that are commonly overlooked are plants. Regular indoor household plants can be a great source for nutrients when reaching the nearest store is not in the foreseeable future.
Everyone knows tomatoes, herbs, lettuce, and peppers are edible plants. They can also be grown inside your home. Sure, you may prefer to see them in your home garden, but in the event of an emergency where you're trapped in your home, you'll want to make sure you have plants like these indoors. In addition to the plants you'd typically find outside, a number of flowering plants like pansies and violets are not only pretty, but they are edible as well. In fact, there's a large variety of blossoming plants that are perfectly safe to consume.
Water
Essential for the life of all living things, water is a necessity no one or thing can live without. A ruptured water supply line causes devastation. Stock your home with gallon jugs of drinking water. There are also a few battery-operated water purifiers on the market. These devices will take in polluted water (or urine) and remove the impurities, making it perfectly safe to drink.
Energy Sources
Flashlights and candles are an inexpensive must-have when the lights go dark, but they cannot be sustainable for the long haul. Having an alternate energy supply is essential to maintain your household as best you can when the power suddenly goes off.
Many homes in regions where natural disasters occur with regular frequency are equipped with power generators. These can be charged with electricity and start up after a break in the power supply. Others are driven by propane gas. If there's a disruption to the electrical grid, these machines ensure some sort of normalcy when things go wrong.
If a generator seems like a luxury you cannot afford, stock plenty of batteries for flashlights and consider buying a small collapsible charcoal grill. It can act as a heat source for body warmth and you can use it to make food.
Communication
Radios are the most effective method of communication. Every area has a broadcast station that only airs content of forecast conditions, weather warnings, and disaster information. But radios provide these services when they have a proper power supply. The use of battery-operated or crank radios will ensure you'll have contact with the outside world even when electricity is not an option.
Although our hope is to never resort to the resources listed above, today's changing times forces us to be at the ready. With proper preparedness and careful planning, we can ensure our survival in the face of disaster.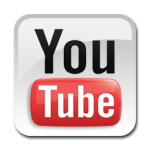 YouTube can be an incredible resource of information covering man topics including survival, preparedness, and homesteading. It can also provide enough manure to fill up the largest of fields.
If you happen to be unfamiliar with YouTube – let me give you a quick summary of what it it:
YouTube is a website that houses a vast library of video's covering every topic imaginable. These video's are uploaded to YouTube via users who range from regular people like you and me to giant corporations to  movie stars and musicians. As a user of YouTube you can use a "search function" to look for video's on the subject matter that you wish to see. Those that upload video's have what is termed a "Channel" which you can subscribe to. This subscription allows you to log into your account and quickly visit all of those Channels you have subscribed to. You yourself can also easily make video's and upload them to YouTube – often just using  a standard modern Smartphone.
Below are a few channels that are I recommend:
Well, there are a few. I only have so much time to get on YouTube - usually on the weekend. I download a bunch of them and then watch during the week. Downloading YouTube video's? Yes – I'll cover that in another post.
Have any favorites?
- Rourke
What follows is a FREE downloadable document related to preparedness. More preparedness files are available on the SeasonedCitizenPrepper.com Preparedness Download Page. 
If you have any files you would like to share – feel free to email them to SCPrepper(at)outlook.com. 
Document Name: 3 Day's Emergency Prep's

Topic: General Preparedness
Summary: Slideshow/presentation on general preparedness and putting together a supply system to last at least 72 hours. Good to share with family and friends.
Click the button below to download the file.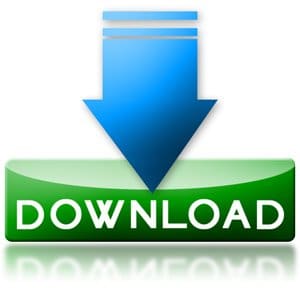 Bugging Out and Sheltering: Are YOU Prepared?
"By failing to prepare, you are preparing to fail."
What did I do to prep this week?
By Bev Sandlin, Executive Editor
Between the West, TX explosion at a fertilizer plant that forced the majority of the residents of that small town to evacuate and the domestic terrorism bombing at the Boston Marathon and the ensuing manhunt, it really brought home the need for preparedness!
If YOU had to Bug Out, are you prepared? Is your BOB ready to pickup and go? Enough money to stay at a motel for a couple of days? How about gas on-hand to get you where you want to go—or further if your entire town has to leave?
With the manhunt around Boston and the orders to Shelter in Place and secure your home from potential intruders, would you be prepared? Do you have locks on your doors that are secure? A way to lock your garage to secure it from intruders? Enough food and water to take you at least three days—and some comfort food? A way to protect yourself if someone did get in?
And then there are the "what ifs…" Would you be prepared if the government decided it needed to shut down all cell phone and internet service? Electricity? Natural gas lines if there was potential for sabotage? Water lines if there was a potential sabotage of the water supply? Shutting down any one of these services would be a disruption. What if ALL got shut down? Are you prepared?
With these thoughts in mind, I was looking at my preps this week. Hmmm, things have been tight lately and I have borrowed some cash from my BOB. Yup, have to replace that. I need some hard candy on hand in a chocolate flavor because, yes, I do eat for comfort. LOL  I feel okay about home security and defense. But I have an exterior garage, barn and outbuildings that some one could easily hide in. If SWAT did one of those "flash and bangs" in my barn, with the hay inside, up she goes! You would think they would be smarter than that, but who knows? And who pays for that kind of damage anyways? So, my preps this week were playing through scenarios and checking my supplies and preparedness plans for holes—A Good Thing.
A pretty scary week! And we had yet more SNOW! I am so tired of winter!
Preview of the week to come…
Okay Patriots, how did you react to the events of the week and what did YOU do this week to prep?
*****
A bit twisted smile for you…
In God We Trust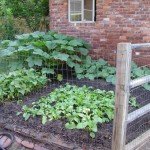 Feed your family from your suburban backyard
By MsKYprepper, Editor-at-Large
The problem with gardening books is that they tell you WHAT to do, but not HOW to do it.  And, every book has a different theory about how best to achieve a productive garden.  If you are just starting, here's one quick and easy plan – starting from a clean slate – to feed your family from your backyard – beginning this year.
Year 1
Internet search the "last frost date" for your area.  Purchase 10 40-lb bags of potting soil.  These bags are about 2' wide by 3' long – the perfect size for a planting bed.  Soon after your last frost, pick a sunny spot and lay bags end-to-end to form a planting bed your desired size.  Cut out the top of the bag but leave the sides, forming something like a planter.  Poke holes in the bottom for drainage.  Buy plant-starts at the garden center   and plant directly into the bag.  This is the easiest way to kill the grass and amend your soil without the labor and expense of tilling.  Lay a soaker hose across the top to water.  There! You've done it – in one afternoon.  Don't worry, Mother Nature knows what to do even if you don't.  Just plant something!  You'll harvest a full spectrum of healthy, tasty edibles in about three months.  Read more about it in Starter Vegetable Gardens  by Barbara Pleasant
Most vegetables harvest in about 90 days.  So, in July, do an Internet search to find how long your growing season is.  You can probably plant a second crop and harvest food thru late fall.
In September, invest in a roll of plastic to build low tunnels thereby prolonging the growing season.  If you do this, you don't need a large plot to grow a lot of food.     YouTube has several videos on building simple tunnels.
In October add a tumbling composter. Composting this year means you'll have free, fertile soil next year.   Invest in a good, used dehydrator (www.excaliburdehydrator.com) and learn to can.  By preserving the harvest your family is able to save money and eat fresh thru the winter.   Congratulations, you've learned a lot this year.  Start a garden journal to help remember what tasks to do different next year.
Year 2
In January, start planning your garden.   Request catalogues from heirloom seed companies like www.rareseeds.com.   Place your order early as the good seeds sell out early.  Rather than purchasing plants from the nursery start heirloom veggies from seed.  Watch YouTube videos, there are several good ones to learn how.  Plan to expand your garden.  If your yard is small your might need to expand into the front yard.  But don't put the most recognizable ones – tomatoes, cucumbers or peppers in the front where they might disappear off the vine.  Choose root crops like carrots, beets and potatoes and leafy crops like kale and celery for the front.  Just blend them in with your ornamental shrubs.  Review last year's garden journal for things to do different this year.
Build a raised bed over last year's growing area and add compost.  Read all about it in Square Foot Gardening by Mel Bartholomew.  Buy new soil-bags and repeat last year's method for the expanded planting area.  .
Upgrade the watering system to drip irrigation made from ¾" PVC.  You can buy a kit from most Big Box stores.  Add a timer to make watering automatic.  Add a large rain barrel to harvest water from a downspout.  Instead of buying the standard 50-gal barrel, look to recycled IBC cubes that hold 270-330 gallons.  The veggies prefer rain water over the chemically treated tap water, you'll save on water utilities AND you'll have a source of emergency water for your family.  Fertilize regularly.  Read all about it in Mittleider Gardening Method By Jacob Mittleider.
In the fall, add berries – blackberries, blueberries, raspberries and strawberries.  Berries don't require any time – plant them and forget them until time to harvest or prune.  Buy them in the fall for best prices.  www.fast-growing-trees.com really are fast growing because of the way the are pruned before selling, but they are more expensive.  www.starkbros.com offer very affordable plants if you can wait on fruit until the second year.
Year 3
In January, plan to expand the growing plot again.  It's probably too big to manage without the help of an online garden planner.  As one example, Internet search for the Mother Earth News Garden Planner.  It's around $25 per year – well worth the money in time and planning savings.  With a garden planner you can view other people's garden plots for inspiration.  Some planners recommend where plants grow best, others send monthly emails with To-Do reminders.  Most will recommend the needed square footage and number of plants, based on the number of people you feed.
If you have the average-size suburban yard, you'll want to think "up" – growing vertical.  You'll need a few sturdy trellises.  You could buy them or build them.   Tomatoes, cucumbers, squash, and melons are just a few plants that will grow up, saving valuable growing space in a small garden.  This way you add herbs and flowers to attract bees and butterflies.
Summary
This is how I started and I grew a LOT of food with surprisingly little effort.   Just start small and add something new each season.  Here are a few of the concepts that worked for me:
Recommended Books:
by Barbara Pleasant
$14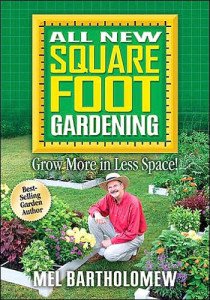 Square Foot Gardening
by Mel Bartholomew.
$13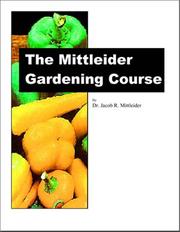 Mittleider Gardening Method
By Jacob Mittleider
$8
Free How-To's on YouTube:
A garden planner allows you to see the garden layout and allows you to draw your planting areas on a grid.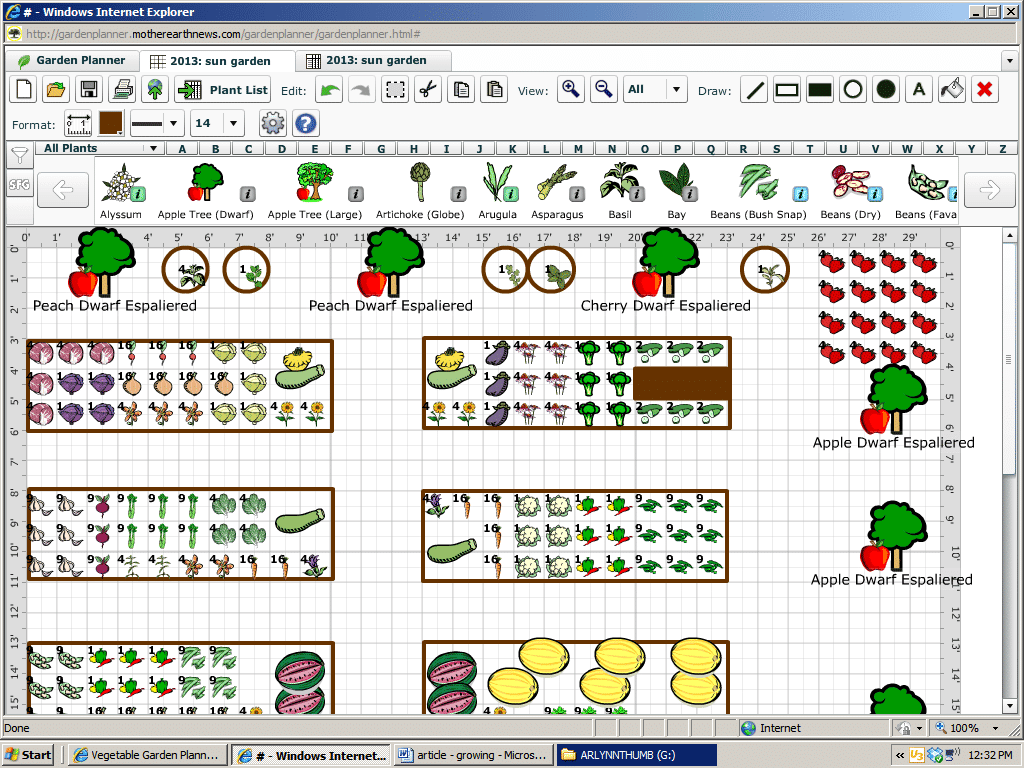 The plant list tells you how many plants you'll need, offers online resources for purchase, as well as a planting/growing/harvesting timeline.  If you choose, you can get  email reminders with a monthly To-Do list.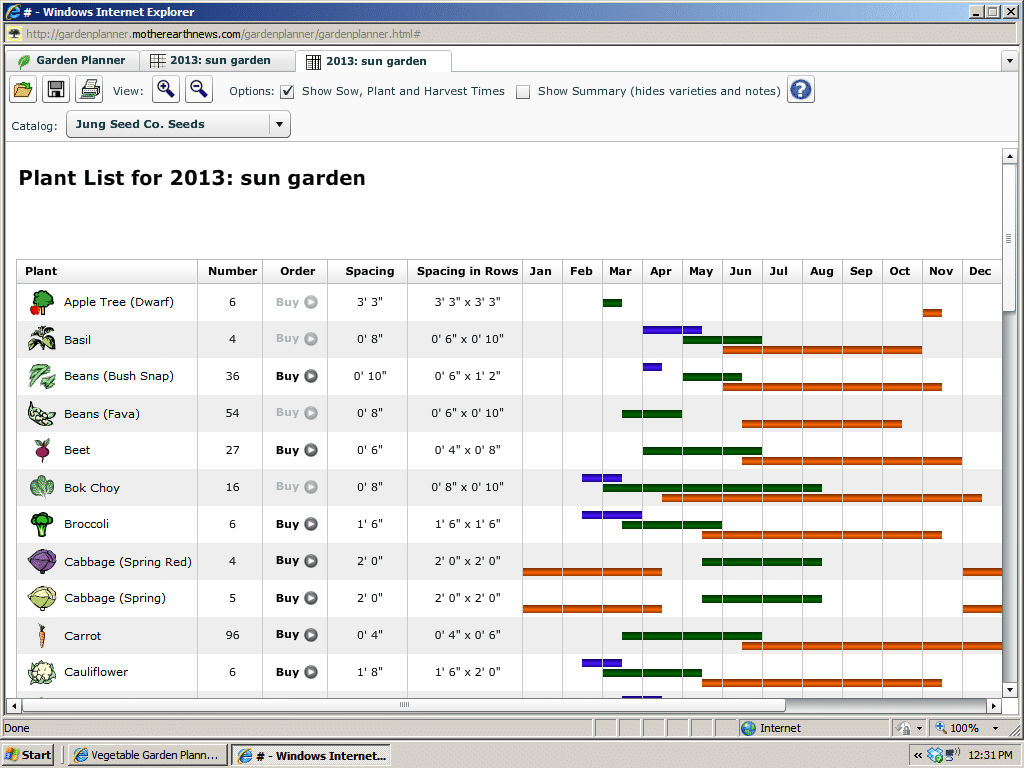 Originally posted here – >http://campingsurvivalblog.com/medical-preparedness/the-top-50-things-to-disappear-from-store-shelves-during-an-emergency/ 
The Top 50 Things to Disappear from Store Shelves during an Emergency
Have you ever noticed how, whenever a big storm is predicted, people start rushing to stores to clean them out of ever food item and supply they have on the shelves? In one sense, it's probably good that they are trying to anticipate the emergency, despite being last-minute about it. It sure beats those people who don't bother to prepare at all, then complain when emergency services are overwhelmed by requests for assistance.
But why panic in the first place? Why not have a stash of necessary items always ready for such an emergency? Even if there isn't a storm approaching, it's nice to know that you don't have to rush out to the store every time you run out of toilet paper. Keeping some extra around the house is always a good idea!
With this in mind, I decided to ask CampingSurvival.com's Facebook fans what they felt were the emergency supplies that stores were most likely to run out of when people start to panic. Then I compiled the top comments in various categories so I could share it with you. Since this list is based on the comments of our Facebook fan page, some of the items (canned meat, for instance) may not be the absolute first things for a store to run out of, but are still items that you should consider having among your emergency supplies nonetheless.
Without further ado, here the list of the Top 50 Things to Disappear from Store Shelves during an Emergency, compiled by yours truly:
FOOD
Bread

Butter

Cereal

Coffee

Eggs

Flour

Fruit, canned and fresh

Honey

Meats, canned

Milk

Peanut butter

Pet food

Salt

Sugar

Vegetables, canned and root vegetables

Water
POWER AND LIGHT
Batteries

Candles

Charcoal

Coolers

Flashlights

Gasoline

Generators

Glow sticks

Ice

Lamp oil and oil lanterns

Lighter fluid

Matches

Propane, propane stoves
FUN
Alcohol, drinking

Beer

Cigarettes

Condoms
FIRST AID
Alcohol, rubbing

Antiseptic

Aspirin/pain relievers

Cold medicine

First aid kits
HYGIENE
Feminine hygiene products

Paper plates/napkins

Shampoo

Soap

Toilet paper
BABIES
Baby food/formula

Diapers
IMPROVISATION
Duct tape

Plastic bags

Plywood

Radios

Rope
Now, before you file this away as mildly interesting reading, take this list and compare it to what you have stocked up. Check to see what you may be missing or what you need more of. And don't forget that this is only a Top 50 list, so there are plenty of other items that I don't have space to talk about in this (already long!) blog entry.
Feel free to offer feedback on our Facebook page and, as always, stay aware and prepared.
- Tom
Tom Sciacca is a former US Marine, a veteran of the Gulf War, a survival enthusiast and President of CampingSurvival.com.
North Korea, MRE's, wild edibles and more!
By failing to prepare, you are preparing to fail.
Benjamin Franklin
*****
What did I do to prep this week?
By Bev Sandlin, Executive Editor
I have found this last couple of weeks with North Korea's threats to be rather disconcerting. Reading Rourke's article on his opinion of what is going on, then reading Pam's article on storage foods made me see some holes in my own storage, then servantheart's submission of that link to the site "Before it is news" was very sobering—not that I am a tin foil hatter, but it makes a person think! And a reason to step up my prepping!
So, my preps this week became a bit more focused! Pam convinced me that I needed some MREs and energy bars for instant, no hassle, just get a meal in you, storage. I tend to concentrate on long term storage and pantry storage. So this is a definite new addition to my food storage plans. I didn't buy many because they are pricey, but three days worth of each for now. Enough to handle an immediate crisis and give me time to think and react.
Then I purchased three additional books from Amazon for my survival library that came in this week:
Medicinal Plants and Herbs. Eastern/Central, Peterson Field Guides by Steven Foster and James A. Duke
The Forager's Harvest: A Guide to Identifying, Harvesting, and Preparing Edible Wild Plants by Samuel Thayer
Nature's Garden: A Guide to Identifying, Harvesting, and Preparing Edible Wild Plants by Samuel Thayer
These last two are very similar, but had different ratings and I thought I would take a look myself at both of them and compare.
And, I hate to say this, but we got hit with more winter in the North Country! More snow, more ice storms, flooding, winter weather advisory's, a series of blackouts from branches and trees coming down on electric lines and people driving too fast for the conditions and plowing into power poles.
PLUS, more computer virus problems! NOTE: NEVER allow a PC Cleaner from the internet to download itself onto your computer! I have determined that this is the source of my problems. It seems to be a gateway for trojans and viruses!
AND I got hit with something that took my picture from the webcam and locked up my computer saying it was from the FBI! And for $300 it would unlock it! Within 5 minutes I heard sirens and you can imagine what I was thinking! Well, I called the local sheriff's office and they had the same problem on their jail computer! They traced it to overseas and their tech spent a day getting rid of it. Sometimes I hate computers! And by the way, I put a piece of tape over the webcam now.
And I made it another year… Yup, "celebrated" another birthday. Not that when you get this old you want to celebrate them anymore.
So, my garden is under snow again. But the chickens have gone into full egg production and with that new roll away nest box, I am actually getting the eggs!
Okay Patriots, what did YOU do this week to prep?
*****
A smile for you…
http://www.wimp.com/sleepingdogs/
In God We Trust