light
now browsing by tag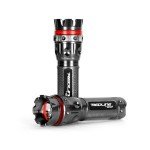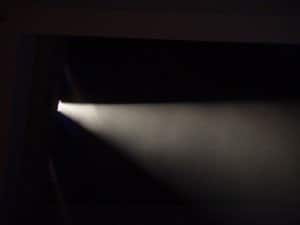 You cannot get much more basic when it comes to preparedness supplies than the flashlight.
Flashlights have come a long way over the past few decades. I can remember as a child my dad having a silver flashlight that ran on 2 D-cell batteries. This silver flashlight had an external slide switch to turn on and off with a button on top of it to turn it on momentarily. Not particularly bright by today's standards but lit up the dark whenever the power went out.
A decade or so ago the legendary Mag-Lite was the flashlight to have. Large, bright, machined aluminum – a beautiful creation. I had several as well as the AA smaller version. These worked good and were standard issue at my job. Only problem was I went through bulbs like a mouse goes through a hunk of cheese.
Over the past 5 years or so flashlights have gotten brighter and lighter. Some might say more expensive and in many cases that would be correct. I now own LED flashlights almost exclusively.  Conventional bulbs work just fine but have a much shorter lifespan and consume much more energy, thus I prefer LED flashlights.
If you go to any Wal-Mart or Target you can find quite a few LED flashlights to choose from. Prices vary greatly from under $10.00 to over $30.00.
A couple things to consider if considering picking up a new light:
Lumens – the measure of how bright the flashlight is. The higher the lumens the brighter the flashlight.
Battery Type – AA and AAA batteries cost the least and are easy to store.
LED – again, make sure he flashlight states it is LED. I also prefer one which has a single LED lamp rather than a collection of LED lamps. Both will work fine but the latest technology uses the single lamp.
Run Time – some packaging will state how long the batteries will last. I do not concern myself much with this as all LED flashlights have an excellent battery life.
If you like Amazon.com (which I love) here are some great flashlights that are also excellent values: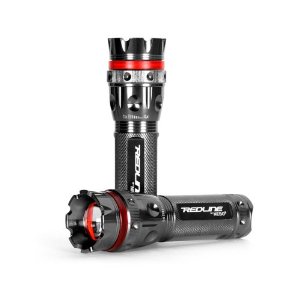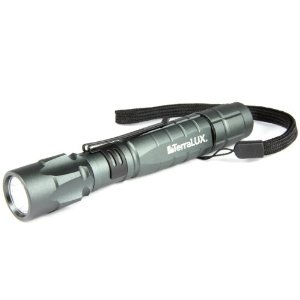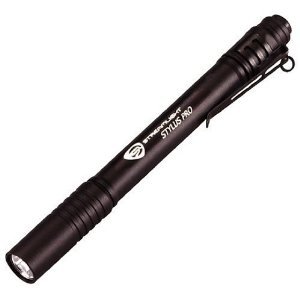 Streamlight Stylus Pro LED Flashlight and Holster – under $20.00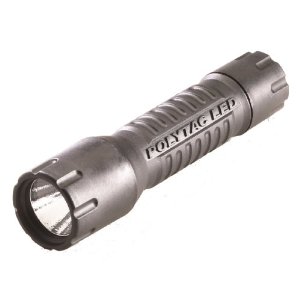 Streamlight PolyTac LED Flashlight – 130 lumens – approx $35.00
So – get yourself a few flashlights along with a bunch of extra batteries. You will be much better off than most to handle a power outage.
Now- once you get them make sure you can remember where you store them!
Rourke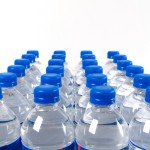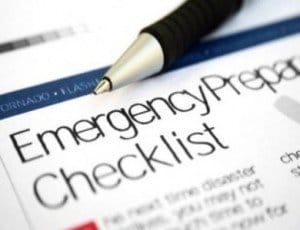 This is some advice to provide a little guidance on getting into preparedness. Whether you are a "seasoned citizen" or a 18 year old  - getting started in prepping is pretty much the same.
Depending on finances and how quickly you want to "get ready" – many preppers stock up on supplies in baby steps. It is surprising how quickly a survival stockpile can grow by just picking up a few items each week. Within a few months a good safety stock of supplies can be accumulated.
Before going out and starting to purchase and acquire supplies you need to determine what your immediate short term goal is. Do you want supplies for a few days? A few weeks? Months? Get out a pen and a notebook and start brainstorming as to what you are preparing for and what you think you will need. Make note of what you already have around the house.
If you are just starting out you may think of different scenarios that could occur such as a power outage or ice storm. Lets look at a few basics……
Food-
How may days worth of food is in your pantry right now? Set a short term goal to double it. Adding non-perishable food a little at a time can add up quickly and provide security. Easy to prepare foods such as soups, stews and pasta are good candidates to store in case of an emergency.
Consider how food will be prepared should there be no electricity and no refrigeration. Many homes in the United States have gas or charcoal grills. These would suffice as long as sufficient fuel is stored. An open fire pit can be used as well. Camping stoves are wonderful methods of cooking. The camp stoves are small and compact for easy storage and run on small propane canisters. These fuel canisters can be purchased locally and stocked up on "just in case". There are also camp stoves that run on other readily available fuel as well.
Some examples of common foods for increasing your food storage:
soup
stews
SPAM/canned ham
canned beans
tuna
peanut butter
canned vegetables
canned fruit
nutrition bars
hard candy (nice treat for when the grid is down and stress is high)
The theory behind the typical food storage program is to "store what you eat and eat what you store".
Water -
Depending upon your overall health you can live 2 – 3 weeks without food but only 3 days without water. Water is incredibly essential for the human body to function as it is supposed to.
It is commonly recommended to store 1 gallon or water per person per day. This is an absolute minimum. Consider that the one gallon of water will not only be be used for drinking, but also for washing one self as well as cleaning dishes. On gallon is not a lot.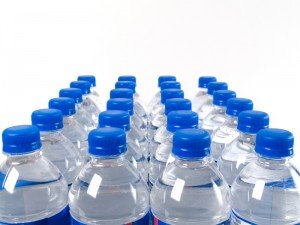 So – water is necessary and must be stored. One of the least expensive methods is to refill empty 2-liter soft drink containers with water. These should be washed thoroughly of course. Another inexpensive method is to buy 1 gallon bottles of Spring Water. Many preppers also buy cases of 16 oz bottles of Spring Water. These cases usually contain 24 bottles and are easily stacked.
Decide your method or use all. Just get it done.
Light -
Flashlights and lanterns. Make sure you have a few good flashlights and plenty of extra batteries. Always use alkaline batteries rather than normal heavy duty. LED flashlights have advantages over old school flashlights as they are extremely bright and batteries last much longer.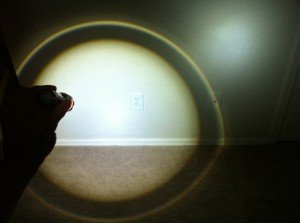 Candles are useful as well to provide a soft low-level light. Remember that candles mean flame and precautions must be taken to ensure that in the middle of a disaster another one is not created when your home burns down.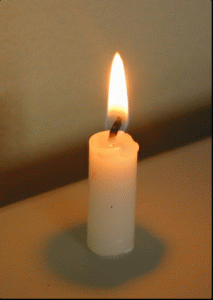 Summary:
Stocking up on food, water, and methods for lighting are good steps to getting ready "just in case". Throw in a battery operated radio for good measure.
For more information-  check out these Online Resources:
Ready.gov – http://www.ready.gov/
FEMA – http://www.fema.gov/
Prepare.org – http://www.prepare.org/home/
CDC – http://www.bt.cdc.gov/
American Red Cross – http://www.redcross.org/
Many of these sites provide printable checklists and guides.
Take care -
Rourke