guest post
now browsing by tag
Preparations for Disasters that Strike Close to Home
by LB
Disasters happen every moment of every day all over the globe. Whether it's the wrath of Mother Nature or some crazed lunatics looking to terrorize and kill, today we live in a world where destruction can happen in the blink of an eye. We can never be too careful, or too prepared. Situations arise all the time that require immediate action. Our fate is in our hands in the face of catastrophe.
Many people fail to recognize the importance of emergency preparedness. The theory "it won't happen to me" is a popular misconception. The likelihood something awful will happen increases with heightened tensions abroad, natural earth transitions, or as we experienced recently in Boston – young men with extremist agendas.
Stocking our homes with necessities for the unexpected provides us with peace of mind. It's essential to our livelihood if we should ever need to fend for our lives on our home turf. Compiling a disaster-preparedness kit will aid you in surviving whatever lies ahead.
Food
Stock your kit (and your pantry) with plenty of non-perishable dry foods that are ready to eat in case of a massive power outage. Packaged oatmeal, granola bars, cereals, and the like are fortified with nutrients and require no prepping. Other food items that are commonly overlooked are plants. Regular indoor household plants can be a great source for nutrients when reaching the nearest store is not in the foreseeable future.
Everyone knows tomatoes, herbs, lettuce, and peppers are edible plants. They can also be grown inside your home. Sure, you may prefer to see them in your home garden, but in the event of an emergency where you're trapped in your home, you'll want to make sure you have plants like these indoors. In addition to the plants you'd typically find outside, a number of flowering plants like pansies and violets are not only pretty, but they are edible as well. In fact, there's a large variety of blossoming plants that are perfectly safe to consume.
Water
Essential for the life of all living things, water is a necessity no one or thing can live without. A ruptured water supply line causes devastation. Stock your home with gallon jugs of drinking water. There are also a few battery-operated water purifiers on the market. These devices will take in polluted water (or urine) and remove the impurities, making it perfectly safe to drink.
Energy Sources
Flashlights and candles are an inexpensive must-have when the lights go dark, but they cannot be sustainable for the long haul. Having an alternate energy supply is essential to maintain your household as best you can when the power suddenly goes off.
Many homes in regions where natural disasters occur with regular frequency are equipped with power generators. These can be charged with electricity and start up after a break in the power supply. Others are driven by propane gas. If there's a disruption to the electrical grid, these machines ensure some sort of normalcy when things go wrong.
If a generator seems like a luxury you cannot afford, stock plenty of batteries for flashlights and consider buying a small collapsible charcoal grill. It can act as a heat source for body warmth and you can use it to make food.
Communication
Radios are the most effective method of communication. Every area has a broadcast station that only airs content of forecast conditions, weather warnings, and disaster information. But radios provide these services when they have a proper power supply. The use of battery-operated or crank radios will ensure you'll have contact with the outside world even when electricity is not an option.
Although our hope is to never resort to the resources listed above, today's changing times forces us to be at the ready. With proper preparedness and careful planning, we can ensure our survival in the face of disaster.
Conservation and Sustainability at the Individual Level
by LB
A lot is being done at the local, state and federal level to conserve the planet's resources and to help lead a more sustainable lifestyle. Thankfully, many utility companies has started to implement renewable and alternative energy into the power that it sends to houses and businesses. Cities have started composting programs, have (controversially) banned plastic bags, and implemented "pay as you throw" trash programs.
With so much being done at higher levels to increase conservation and sustainability, it's understandable that people have started to slack off at the personal level. If this sounds familiar, here are some things that you can do to get back on track. Each of these is a simple, reasonable change you can make in your daily life.
Shop around to make sure you're getting the best deals on your utilities. If you live in a state like Connecticut, Ohio or Texas, where the energy industry has been deregulated you've got more wiggle room here. Spend some time researching different Texas electric companies (or Ohio or Connecticut, or wherever you live). Look for programs with sustainable or renewable power sources that you can opt into. Consider switching to natural gas, which is better for the environment and your pocketbook all at the same time.
Make some eco-friendly changes to your house. Tankless water heaters will give you permanent hot water, less water use and a tax credit. Solar panel installation can also save you money on your taxes while helping you reduce your electric bill and energy usage all at the same time. Energy efficient appliances save money and use less power as well. You get the idea.
Set up a compost pile in your yard. This reduces the amount of trash that you toss into landfills (in plastic bags so it can never biodegrade). It also provides you with an eco-friendly alternative to fertilizer for your yard. If you live in an apartment or do not have a yard, set up a compost bin. Your town probably has a community composting program that will take your drop offs.
Build a rainwater collection tank if you have the space for it. Rainwater can be used for things like watering the lawn, washing the car, etc. It reduces your water consumption which, in addition to being environmentally friendly, saves you money on your water bill.
Use cloth bags at the grocery store. This is better for the environment than using plastic bags. If you live in a city with a plastic bag ban (like Portland or San Diego) it can save you from having to cart paper bags around. It might even save you money since many of the cities with the bans also charge for paper bag usage.
Use reusable coffee cups, cold beverage containers, and water bottles. These save you from having to use paper or plastic cups, which even though these are recyclable now, isn't as good for the environment as a washable beverage container. It's also worth noting that many coffee shops will give you a discount off of your coffee if you bring in your own cup, so that's a money saver on top of being an environment saver.
There are lots of little but important things you can do to help save the world. How many more can you think up?
IT IS WHAT IT IS BUT IT AINT WHAT IT USED TO BE
I (WROTE) MANY OF THOSE OLD COUNTRY SONGS
  Many times daily now I am reminded that I have become a "Seasoned Prepper". Partly as a conscious choice and partly (well mostly) as a result of past choice's. "Brings to mind the old George Jones song "Choices"…I've had choices since the day that I was born, there were voices that told me right from wrong. If I had listened, well I wouldn't be here today…
  It has been said, "It is good for people to change, but not to forget. You can go back – but you can never return".
  And change I have. For that reason I have 'compartmentalized' my past into 'different lives' and it is just my way to survive. Spending time looking back is only good ifn you learn from it and maybe more importantly learn to forgive yourself.
  Most of my adult life was spent as an adrenalin junky. Riding bulls in one different life, then on to a career in Law Enforcement and Tactical Instructor in that other different life. Dragging and losing several women (and my kids) somewhere along the way. Busting up my mind, my body and my credit to boot.
  I went on a three year stint in that one different life, with only me, my pain and the whiskey bottle. Damned near did not make it out of that life alive. But I did, with the Lord's help to find myself a "Seasoned Prepper" with both my dignity and faith restored intact. Dare I say quite a bit wiser? I now know not only what I believe, but also why I believe it.
  All the highfalutin communication radios and and shooting irons are gone now from that Law Enforcement life and my hands are too busted up to even rack a semi-auto. But gone too is the attitude. I will not race you any more to the next 'emergency', but ifn you will listen – I will give you some of my hard earned advice on the likely best way to handle said situation when you are confronted with it.
In those other lives I was too busy shooting adrenalin to learn to hunt meat, fish or canning said provisions and now my time is being spent much quieter learning those skills on my own.
  Oh, and sons…ifn you ever learn forgiveness in your own hearts – this old wannabe Grandpa could teach his grandchildren a thing or two they will not get at a babysitters or the government education system and do it with a new found love, too!  There is not much room in this old 30ft RV but it is paid for cash and everything in it works and has a purpose. Maybe I could show them by example the difference between a need and a want, the difference between running to the store and opening up some damned good canned chow and even cooking some more in a Dutch Oven on a campfire.
  When was the last time you slowed down enough to really enjoy and use a campfire?
  It is a new life, it is called being a "Seasoned Prepper".
How to Bag Yourself an Ex-Military Bargain
 by H.T.
As the credit crunch continues and further defence cuts are being made, people with an eye for a military bargain are suddenly finding that they can pick up all sorts of military hardware. In fact, if you know where to look you can pick up anything from ex army surplus wrist watches, through to a Gazelle helicopter.
However, you can pick up some great ex military items that are not so contentious and bag yourself a real bargain.
Seek out Speciality Companies 
There are a variety of speciality companies who deal solely in ex-military stock. A simple Google search will pull up many such companies and you'll be amazed at what's on offer. In fact you could say that the craze of ex- military items for sale has certainly been fuelled by the internet. With online auctions dedicated specifically to military goods it's no wonder business is booming.
What to Buy 
This really is the million dollar question, but when it comes to ex army surplus one of the best buys has to be a vehicle. Of course I'm not talking a hulking great tank, but rather an ex-staff car or even a Land Rover. Believe it or not most of the vehicles up for tender haven't even been anywhere near a war zone and they are serviced more regularly than most other vehicles. What's more, they've probably done less miles than you think. As a result, you can pay as little as a couple of thousand for say an Ex military Seat Toledo which is only a few years old. Land Rovers tend to range from the nearly new to the nearly knackered and can fetch somewhere between £1,000 and £5,500
Cold Weather Gear 
This time of year as the chill sets in it's time to pick yourself up a cold weather bargain. Items such as wind proof fleeces, lined sleeping bags and dry sacks are always very popular. Contrary to popular belief the British army gets issued some of the best kit in the world and as a result it's made to last. So chances are even though it may be ex-army surplus, you'll be sure that you aren't buying complete tat. What's more the prices you pay are very reasonable too.
EBay 
Finally, if all else fails, take a look on EBay. As the trend towards ex military gear is taking off, there's a real wealth of people selling all kinds of military stock from clothing to equipment. If you're patient enough you can bag yourself a real bargain. However as always it pays to do a little homework before you make your winning bid.
So there you have it. A wealth of places where given a little luck and of course the right timing you can bag yourself the bargain of the century. One of which you could be still using in many years to come.
Planning For Two Possibilities
by H.T.
Sometimes you get things because you need them, sometimes because you want them, and occasionally, to be honest, it is just because you like them. None of these are bad reasons at all. Many of us like to say we only get or do what we need but realistically some want and like are typically involved as well. The answer to this has always been very simple – If you like or want something, can you find a way that it has potential use if you should ever need something.  In this way you can indulge interests in some things while allowing for other purpose as well.
You may not need to grow your own gardens at this time but it makes sense to. It may be a very helpful ability and knowledge and save some money so is practical. It is also very practical should the need to have your own organic based food sources come up.
Some considerations are always- staples based on your climate of things such as corn, tomatoes, potato, general fruits, berries, and vegetables. They serve good healthy practical purpose now and in the future and are simple ways to be prepared.
You may want to consider a few other additions that might not come to mind right off the top of your head. Why not add some flowers, seasonings as well? You may want to consider ornamental landscape lighting.  Some reasons to consider these additions may or may not be obvious.
Purple cone flowers – cold and flu remedy
White Willow – aspirin is made from this;  for fever and pain
Marigolds – for lotions skin soothing plus teas
Aloe Vera- for treating burns
Garlic – as an antibiotic as well as seasoning
Ginger- for nausea as well as seasoning
Obviously a huge number of things could be included on this list that would serve both simply an indulgence in a beautiful garden, but with some small planning could be excellent preparation for an as yet unknown need.
Solar landscape lighting – as well as being a simple ornament, it is a rechargeable light. Less obvious on face is that if you open them up and look inside it is actually just a solar powered recharger with typically 2 AA rechargeable batteries. These batteries can be used in any device that uses AA batteries and the charger can be used to solar charge many other rechargeable batteries as well. Once again, something on first glance to be of little added value could fulfil a very important need.
It is difficult to apply that to every purpose for every item, but the point is to simply consider ways to use things in several manners. If a similar type item can serve multiple purposes it is far more useful. This also works in reverse – if there is something you want to make you more prepared for future eventualities then you might find it here at Nightgear. Sometimes you can take something that is meant to be prepared for disaster preparation and find an everyday use for it as well, getting dual purpose in that manner. It always pays to look for alternative uses.
You might have already talked to your doctor about getting a flu shot this year in an effort to combat seasonal illness. Now, this vaccine is readily available in places like health clubs, neighborhood pharmacies and community clinics, too. On a related note, the Women's College Hospital and University of Toronto collaborated on a study, which found that influenza vaccine could reduce the risk of heart attacks, whether or not a person who received the vaccine had a prior cardiovascular risk.
During the study, researchers looked at clinical trials from the 1960s to the current time and noticed that the vaccine cut down on deaths of all types by approximately 40 percent, and that people reduced their probability of a major cardiac problem by half. Also, the study analyzed over 3,000 patients, and the pool was split almost evenly between people who had prior cardiac problems, and those who did not.
Helpful with Cardiac Implants?
There was also a study at the Sunnybrook Health Sciences Centre, which looked at the effects of the influenza vaccine on patients who had cardiac defibrillators implanted inside of them. The study was inspired when lead researchers discovered that their patients tended to have more incidents of needing assistance from their defibrillator during flu season.
The results showed that individuals with implanted defibrillators who received the flu vaccine were about three percent less likely to be reliant on their defibrillator. Researchers seemed optimistic at this evidence, and said that it could be good news for people who have already potentially compromised their lifespan.
Shots for the Needle-Phobic
If one of the reasons why you've been putting off your flu shot is because of the needle, there's a new method to explore. Fluzone intradermal offers a new way to administer the flu vaccination. It uses a very short needle that's less than 1/10 of an inch long, and only about as thick as a strand of hair. In an article on ABCNews.com, Dr William Schaffner, the chairman of preventive medicine at the Vanderbilt School of Medicine also mentioned that the vaccine might also help patients avoid the persistent deep muscle aches that are common with standard flu shots. That's because the intradermal versions go just under the skin's surface.
Things to Ask Your Doctor
The possibility of a flu shot reducing the risk of heart problems adds to the already established recommendations that certain groups of the population, such as young children and women who are pregnant, should receive the flu vaccination. It's also suggested for people who have prior health problems, because when flu strikes, symptoms can be worse for these individuals. If you work in the healthcare field, it's particularly important to get vaccinated, especially since your potential level of exposure to the flu is so much higher than that of the general population.
However, if you have an allergy to eggs, tell your doctor. Some versions of the flu vaccine include a type of egg protein. Also, speak up if you've had a suspected adverse reaction to the flu vaccine before. It might not have been connected to receiving the shot, but it's good for your doctor to be informed, anyway.
Thanks to advancing technology, the flu is no longer something that you automatically have to start worrying about whenever winter approaches. Be proactive and get vaccinated today.
Kara Martin writes for nursing blogs that feature articles on nursing jobs and higher education including the benefits of second degree nursing programs.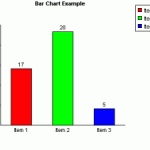 The following post was originally publish over at ModernSurvivalOnline.com as part of a recent Guest Post Writing Contest. It can be found in its original state HERE. 
What Level of Prep is Right For You?
by MsKYprepper
I don't like bees or chickens.  I puke at the mere thought of learning to suture a bullet wound.  I don't expect to ever become completely proficient with a firearm.  I don't want my home looking like a security fortress.  I don't have room to store 100's of #10 food cans and I don't have the time to accomplish half of the projects that other preppers appear to be excelling at when I read blogs such as this.  Those are the realities of my life. 
But neither am I clueless. I don't have my head stuck in the sand; I will not pillage or plunder and I won't sit passively, waiting for the government to rescue me. 
I was late in joining the preparedness movement, chiefly because of panic.  I felt overwhelmed.  I had too much to do and fretted about having to get it done… where, oh where, to begin.  
This begs the question, is there a middle ground?  Knowing that I can't be prepared for everything, at what level do I want to be prepared?  Or, to think about it in a different way,  "How well do I want to live during and immediately following the event?"   Do I want to eat beans and rice everyday or do I want something more?  Do I need an AK-47 with night sights to feel secure or can I be comfortable with less? 
It was only when I finally realized that I didn't have to keep up with the Prepared-Jones, that I could choose a level of self-reliance that was appropriate for me, I was able to get moving.  I've been using the tool below for a few years now.  It has helped me to define how well I want to live during an event.   It allows me to feel accomplished, not in just accumulating a quantity of stuff but in having a certain quality of life.   
1.       I desire to be prepared to live with no impact on my life, with no (or very little) outside support for more than 2 years
2.       I desire to be prepared to continue my life as normal with only minor inconvenience for at least 2 years.
3.       I desire to be prepared to live comfortably for more than 1 year.
4.       I desire to be prepared to live comfortably, (including chocolate chip cookies!) with some effort, for at least 1 year.
5.       I desire enough preparations to live safe while eliminating the need for outside support for more than 6 months.
6.       I desire enough preparations to live safe while reducing the need for outside support for at least 6 months.
7.       I desire enough preps to be in place to eliminate the need for outside support for more than 3 months. 
8.       I desire enough preparations to be in place to reduce the amount of outside support required for at least 3 months. 
9.        I desire a few basic preparations to meet life sustaining needs short-term. (3 days or less) Things always work out for me.  I trust in God.   And, FEMA will be here soon. 
10.    I am content with no preparation.  No food or water, fuel, medical supplies, or personal-security currently in stock.  I'll wait to be rescued
As I meet other people who are just waking up to the importance of regaining self-reliance, I recognize that glaze over their eyes.  I sense their panic.   I usually share 2 thoughts: 
#1 – Be honest with yourself:  How prepared do you want to be?  On a scale from 1 to 10, how well do you want to live during and immediately following the event.  What is realistic for you, considering time, effort, resources and a comfortable level of self-reliance? 
#2 – This is not an all-or-nothing game.  There is no one at a finish line awarding a badge that says, "You are done!  You are now prepared!"  Accept that it will never be done.  Do a little at a time.    Do only what you are comfortable doing.  But do something.  Then do a little something more.   The goal is to keep moving forward.  Keep learning.  But also, to keep your perspective about what's important.
Preparing should make you feel more comfortable and less panicked.  Preparing should assure a certain quality of life.  But never let preparing for tomorrow's possible disaster over-shadow living in the moment today.  Only then will you be living as well as you want to live.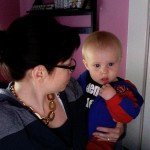 If you're like many people, you avoid the emergency room like the plague; not because you're afraid, but because you don't want it to turn into an all-day event. If you ask emergency staff, they'll tell you that it's not unusual to have to wait up to eight hours to be seen. This is because anyone more critical than you will be pushed to the front of the line. If you need to be seen for an illness or injury that isn't life threatening, don't ignore your problem; take a trip to urgent care.
1.When You Can't See Your Physician
If you have a family doctor and your illness or injury isn't life threatening, he or she should always be your first call. In the event that you can't get an appointment in a satisfactory amount of time, or your doctor's office is closed, your nearest urgent care center can be a fantastic option. Rather than sitting idly and suffering with your issue, have someone take you to an urgent care center for proper medical attention.
2.Who Will Treat You
Many people are concerned that they won't see a "real" physician if they visit an urgent care center. According to Dr. Sarah Holder of the Quick Care Clinic at Methodist Charlton Medical Center in Dallas, most urgent care centers are staffed by physicians, nurse practitioners and physicians' assistants. These are often the same types of professionals who would see you in an emergency room or in your doctor's office.
3.What You Can Get Treated For
There are very few regulations when it comes to urgent care centers in terms of what they can and can't treat you for. What this means is that you can often find the same type of care at an urgent care center as you would in an emergency room. Most urgent care centers offer imaging, lab work, urine and fecal tests, and other routine screenings. If you find an urgent care facility that doesn't offer these things, it's not because they aren't permitted to do so, it's because they've chosen not to do so. Your urgent care center will be able to treat you for almost every minor illness and injury.
4.Urgent Care versus Retail Clinics
If you are sick, it's important to understand the difference between the type of clinic you can find in your local pharmacy and an urgent care clinic. Retail clinics are staffed by nurse practitioners and treat common, minor illnesses and injuries. If you have something a bit more serious, like pneumonia or a broken bone, these retail clinics will refer you to an emergency room or urgent care center.
5.Insurance
Just like hospitals and your doctor's office, urgent care centers accept most major medical insurance plans. If you have insurance, it's always a good idea to find out whether there are restrictions in your policy as to where you can be treated. If you can't find this information in your insurance packet, call your local urgent care center and find out if they accept your medical insurance. If your insurance provider will not cover your visit, you'll need to be able to pay your bill in full on your own.
Urgent care centers can be a great source for treatment of your illnesses and injuries. While it's not unusual to wait for hours on end in an emergency room, you'll never have to sit for hours in an urgent care facility. Don't suffer with an illness when you don't have to; you can receive proper, caring attention at your local urgent care center.
Michelle Hobbs blogs for medical sites. If you live near Exton, PA, look into the services offered at Exton Urgent Care and can get directions to urgent care exton pa.