With today's tight economy, finding "extra" money to stock up on food is not easy. Prices seem to be going up on everything and not at a slow rate either. Just this past weekend I went to the grocery store and saw hamburger for $4.99 per pound – on sale!!! This is the same store brand hamburger I bought a year ago on sale for a tad over $3.00 a pound. I likely do not need to provide many more examples as I am sure you have several yourself.
Anyways – I have made many changes in my household to adapt to the rising prices. One of the main changes is a membership to SAM's CLUB. Shopping a warehouse club has paid off as I have found better deals than shopping my local grocery store.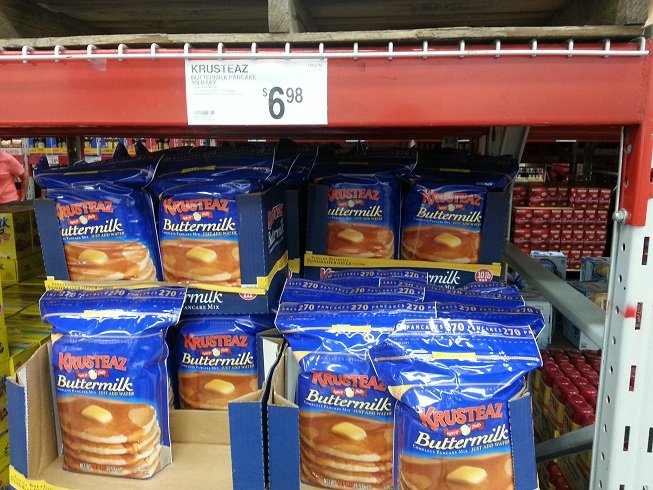 One such example that also is great for a preparedness food storage program is "add water only" pancake mix. Yup-  no eggs, no milk, no cooking, or anything else needed. Add water, stir, plop on a hot surface and soon thereafter you have pancakes.
With a 10 pound bag running under $7.00 and a shelf life of a couple years – it is a good deal.
Tough times? You could do worse than pancakes and waffles.
– Rourke