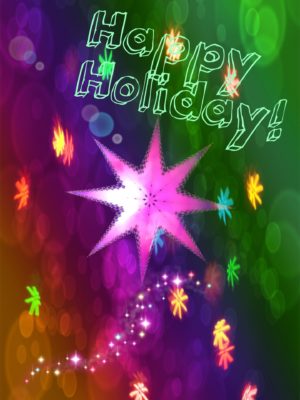 The holidays are upon us, and that means lots of time together with family and friends. It's easy to fall into the trap of going to someone's house for a traditional lunch followed by some downtime during which everyone does their own thing interspersed with short conversations. Breakout of this mold and liven up your time together so that it really does become enjoyable and something that everyone looks forward to repeating by simply introducing a few well-planned ideas.
On the practical side, there is always food to get ready and slaving away in the kitchen is just that. So, if you have to spend hours basting that turkey, roasting yams, husking corn, get everyone involved. Use some of the living space available and set up some workstations so that even the youngest can get involved; there's no reason why the three-year-old can't have a go at peeling potatoes or carrots, making a pie or two complete with fingerprint decorations around the crust or counting out the right number of forks to put on the table for everyone to eat with. Turn it into a game and then you'll have an eager helper for years to come.
After lunch is generally the most difficult time to keep everyone entertained. They're all a bit sleepy and your cable package has 50 holiday-related films to choose from. But how easy would it be to put one on and let them all do their own thing? The answer is very, but you've got better things planned…
Remember that big box of Lego in the attic? Get it down, get hold of a picture of a famous landmark and challenge teams to come up with the best representation of it. It'll be much more amusing than fighting it out over Monopoly.
It's not just teenagers who are hooked on their phones — it transcends all ages. Why not look into interactive entertainment? There are so many consoles and apps out there and you'll create memories for years to come if you use them properly.
For starters, you'll need multiplayer and team competition-type games. Candy Crush has the world obsessed, but Words with Friends is something that's going to get you working and playing together. In fact, anything containing the words "with friends" in the title will do. It may seem strange playing Scrabble on your phone when you have a set upstairs but go with it. Gameplay is much faster this way and therefore exciting. All you need to do is make sure that the app is installed, and your wireless is up and running.
If you're meeting up with friends, you can move to a whole new sphere of gaming. The world of online poker is booming, with the game having been reinvented with an emphasis on fun. Using the multiple devices, which surely are in your household when everyone is there, you can explore multiplayer online modes that will get them all involved. But look for safe platforms that offer free play to start with such as PokerStars as they even have a Power Up version to make gameplay faster and more exciting.
Do you see a pattern here? Teams and competition — they're proven to get your loved ones working together (and against each other) all while having fun. It's all about engagement. And don't forget to have fun this holiday season!