In the news……….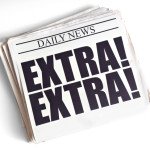 By: Editor at Large Suni
1) Huff Post 1/21/2013             Nevada Lawmaker Jailed For Threatening To Shoot Marilyn Kirkpatrick
2) Next Gen 1/19/2013             Mali/Africa Conflict – Obama and Bush Policies Faulted
3) 1776 Nation                             China poised to play debt card – for U.S. land
4) Word Press   1/19/2013         Thousands of 2nd Amendment Supporters Rally    Videos 
Be sure to watch the one from Oklahoma
5) Judicial Watch 1/18/2013     DOJ Seeks to Stall JW's Lawsuit Seeking Access to Fast and Furious Records
6) WND         1/01/2013             8 deadly agents 'to bring U.S. to its knees'   This is a must read
 
"In GOD We Trust"
© 2013, Seasoned Citizen Prepper. All rights reserved. On republishing this post you must provide link to original post.