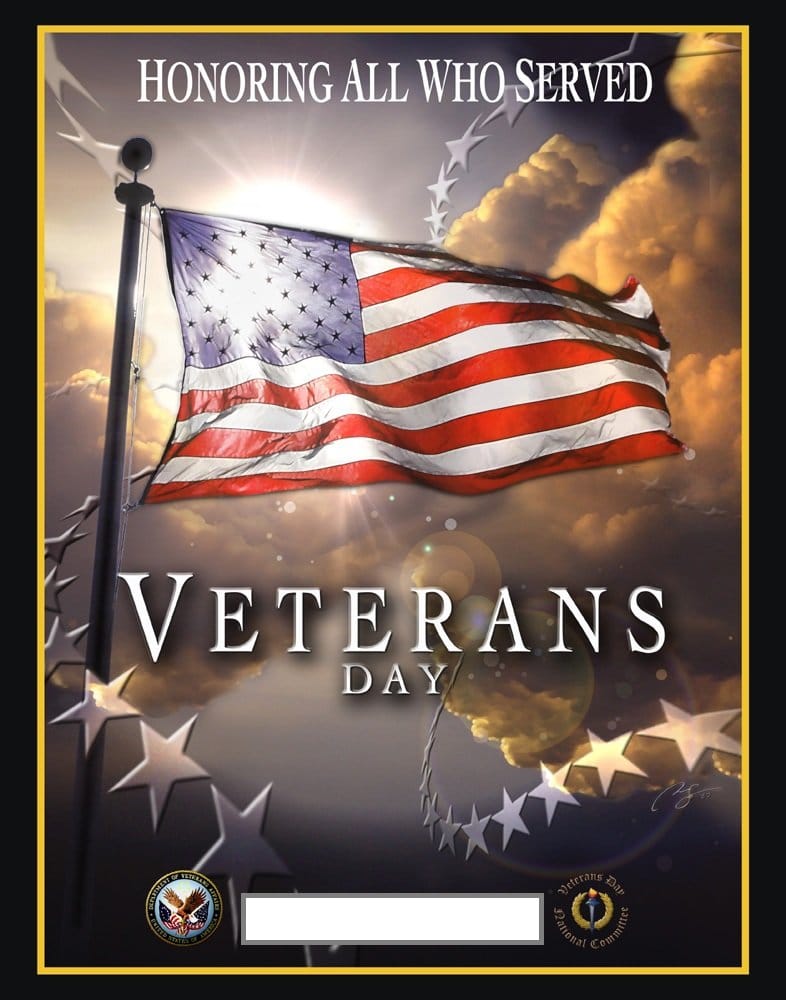 Please thank a Veteran today for their service,
even if it is your spouse!
Reflections on Veterans Day from John R. –
…What stands out was today my 13 year old grandson invited me to go deer hunting with him. I haven't been deer hunting in 40 years, but I would never pass a chance to bond a little… When I came home, I checked my emails. Everywhere you looked, there was talk of the Veterans. Go to U-tube, watch the ceremonies. That's all it took to make me teary eyed. They just had to show the Vietnam Memorial. When I have visited there, I have to be by myself. No family members. I cant let them see that I am a wuss. I see the names of my friends that were left behind and I cry.
What are we doing here? How did we get here? Why do our young have to die on foreign soil? We as senior citizens see the need to prep. No matter what, everyone should prep for natural disasters, but why do we have to prep for "end of the world as we know it"?
We would like to blame the politicians. We like to blame the banksters, the greedy and the low lifes foreign governments. It is here and I don't like it. I would rather be living life to the fullest and not spending my small fortune on prepping. Is this the end of times spoken of in the Bible? If so, why are we the ones here?
In all my life I have not been afraid of dying, but now I see maybe why the good Lord picked me to stay on this earth. It has to be to take care of the family He bestowed on me. I have smart kids, but I don't think they could survive off grid. I now see the need for me to survive… Reprinted with permission from yesterday's comments.
Reflections on Veterans Day from Wyzyrd –
…About half the guys I went to high school with have their names engraved on the Vietnam Wall in DC. I cry every damn time I go there. I didn't even like most of the SOB's.
Eight more of that 1970 class – mostly the real friends, became NYC cops or firefighters to avoid a free, all expenses paid trip to 'Nam, died within a block and minutes of each other on 9/11/01.
Remember the passed, respect the living who still work to protect you, and teach the young to be able to take care of themselves  – THAT's why we're still around.  Reprinted with permission from yesterday's comments.
Sincere thanks to all who served…