Hi all – 
Hope everyone is doing well. I am sitting here watching the latest episode of The Walking Dead and listening to the ice fall outside. No – I didn't get the snow I wanted but I feel like a little kid again with a little winter weather. Much of the north has been battered by snow – YARDS of snow. Unreal.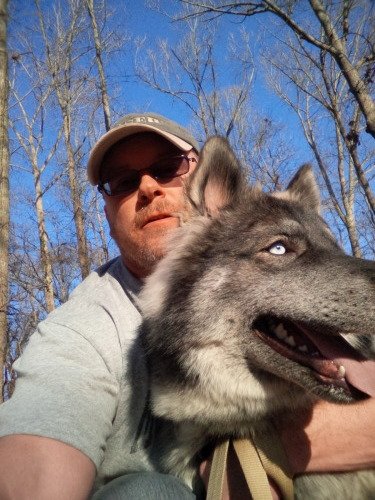 I have been enjoying my two husky's. Not sure if I have shared the picture above or not. This was taken a few weeks ago during a hiking trip near a local river. I never thought I could grow so attached to a couple of dogs. I love these dogs – Jake and Bella – like they were my kids.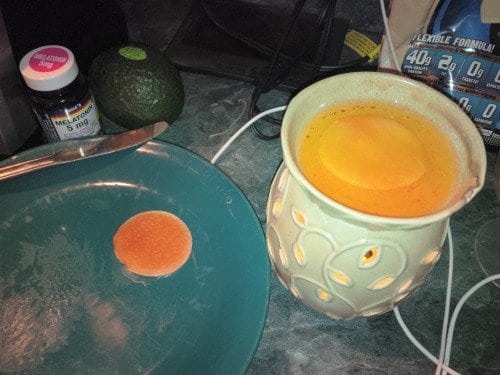 I experimented with dipping cotton make up remover disks in wax as fire starters. They work excellent. One improvement though would be to leave just a bit of cotton showing to make them easier to light. Super cheap and inexpensive. I like those combinations.
As usual I am into my guns. I have recently built an AR-15 and put a gun on layaway(Kel-Tec PMR30). I have plans to build an AR pistol and another carbine – or two. Why? Fun.
Also picked up a new bag and trying to build a new "Get Home Bag" to keep in my Jeep.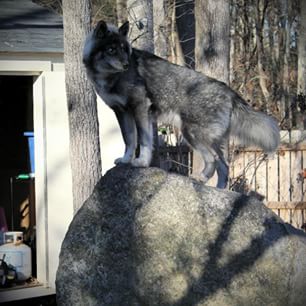 Here is another picture of Jake. He is awesome and loves climbing rocks in my backyard!
*    *    *    *    *    *    *    *    *    *    *
So – how is everyone doing? Anything to share?
Rourke