The Peppers Proverb: Store What You Eat; Eat What You Store
Do you have favorite frugal recipes or tips you would like to share? Please contact us at scprepper(at)outlook.com .
Part II.
Purchasing a whole chicken and cutting it up yourself is the key to this money-saving recipe. Plus, this dish uses only 4 ingredients resulting in an easy and tasty meal.
Recipes from: http://www.myrecipes.com/ingredients/chicken-recipes/cheap-chicken-recipes-10000001891426/
Fried Chicken
Recipe Time
Cook Time: 1 Hour
Prep Time: 10 Minutes
Chill: 2 Hours
Ingredients
11 3-4 lb.) whole chicken, cut into pieces

1 teaspoon salt

1 teaspoon pepper

2 cups buttermilk

2 cups self-rising flour

Vegetable oil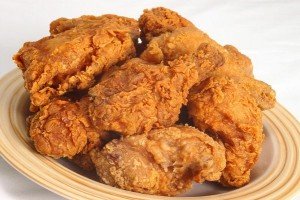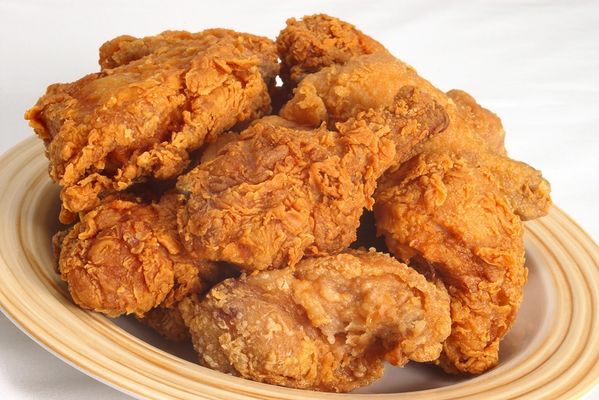 Preparation
Sprinkle chicken with salt and pepper and place chicken in a shallow dish or zip-top plastic bag, then add buttermilk. Cover or seal, and chill for at least 2 hours—not necessary, but recipe recommends it.  

Remove chicken from buttermilk; discard buttermilk immediately. Dredge each piece of chicken in flour.  

Pour vegetable oil to a depth of 1 1/2 inches in a deep skillet or Dutch oven; heat to 360°. Add half of the chicken; cover and cook for 6 minutes. Uncover chicken and cook for 9 minutes. Turn chicken over; cover and cook for 6 minutes. Uncover and continue cooking for 5 to 9 minutes, turning chicken the last 3 minutes for even browning, if necessary. Drain chicken on paper towels. Repeat with remaining chicken. Let cool for 10 minutes before serving.