The Mayan Calendar Apocalypse Has Arrived!
For the Bible says in Matthew 24, Verse 36: "But of that day and hour knoweth no man, no, not the angels of heaven, but my Father only."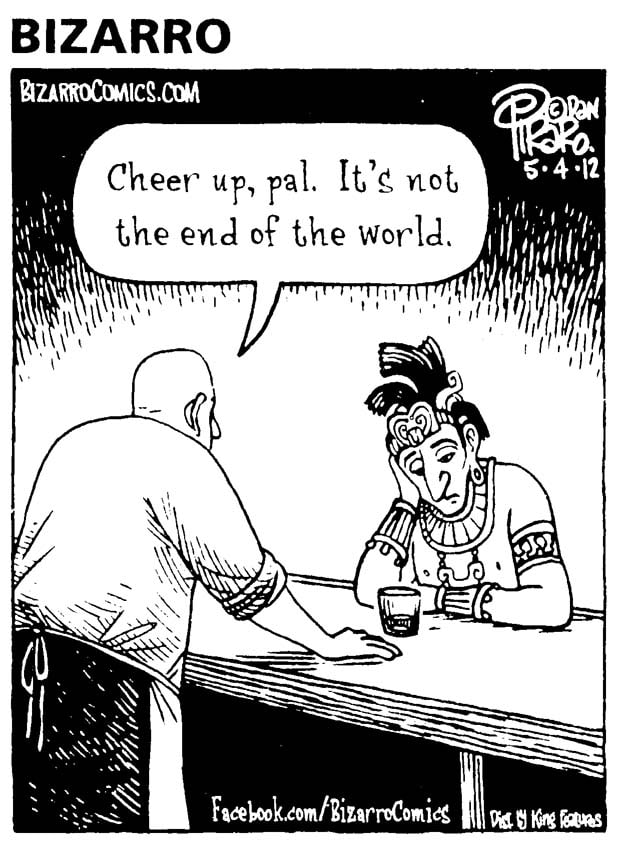 The End of the Long Count Mayan Calendar and the Beginning of a New Age! This is the final day of our Mayan Calendar Countdown Party and that Attitude of Gratitude is what we are all about today!
Albert Schweitzer, the Nobel Peace Prize recipient, once said, "At times our own light goes out and is rekindled by a spark from another person. Each of us has cause to think with deep gratitude of those who have lighted the flame within us."
Here is a short, "must-read" article on gratitude! I remember when I used to keep a Gratitude Journal and write in it every night before I went to bed, I slept better and woke happier. Hmmm, time to start writing again…?
Giggle with the Goats—sure to make you smile!
This site has some good videos to help you start thinking about gratitude and thanksgiving in your everyday life:
See your house in a Snow Globe… Perfect for those of you in the South wanting a White Christmas! Click on the site below and put in your address, then click on "shake"!
There is a short article on cultivating an Attitude of Gratitude with many links:
A rerun, but soooo worth it! Thanks Greg (Editor at Large) from Southwest Tactical!
Now THIS is a Flash Mob……….
"To one who has faith, no explanation is necessary. To one without faith, no explanation is possible."