diabetes
now browsing by category
By Harold, Editor-At-Large
July 4th every tenth year, we have a family reunion on my Dad's side of the family. This year, I happened to be the oldest survivor, (There were a couple of cousins-in-law that were a couple of years older than I, but I was the oldest direct descendant at 70.) remaining of my Dad and his brother's families. I had several younger second cousins and the conversation got around to  the world situation and our economy and how we felt for the coming future.
In Defense of Survival
They were aware that I have long advocated keeping food in reserve to weather the hard times, not because I am religious, but because our first years of marriage were hard times indeed. When pressed to define my mindset, I was a bit cautious because how I feel about myself and my description has been so bastardized in the media and public just as the word gay is now used to describe homosexuals and has no bearing as a descriptive factor.
I told them that I considered myself a survivor, equipped in both mind and possessions and even though I now have health issues, I intended to survive as long as possible no matter what happened. I had repeatedly stressed that the media had misconstrued the "survivor" tag as some mentally defective person who was a threat to society and this was not what I was. I have long advocated keeping your skills up-to-date, learning new skills and keeping a supply of goods on hand to enable you to become a survivor when the rest of the world goes down.
The Challenge
After being bombarded with a lot of ballyhoo, I issued a challenge to one of the second cousins and two of his sons. This cousin was in his forties and one son was in his twenties and the other nearing the end of his teenage years. I have a small patch of woods immediately adjacent to my property and I challenged them to spend a night in the woods with me, within sight of my house using only things they could gather in fifteen minutes and be limited to what they could carry on a web pistol belt or in a shoulder bag. A pack was not permitted and fifteen minutes was all the time allocated. 
We had been in the basement for several hours rotating my stock and restocking in a different manner since my survival strategy has switched from bugging out to bugging in and as a consequence a lot of the material I will no longer need and will probably either sell it to relations or swap for something more usable. They were free to pick from the supplies I had on the table to spend the night.
To the Woods
In seventeen minutes, we left the house and entered the woods to spend the evening. The two boys soon consumed the trail snacks they had grabbed and one of them even had an empty canteen. I had my web pistol belt with the old army suspenders we used in the 60′s that had the two magazine pouches on the front of the suspenders. I had a sheath knife, a handi tool, a quart stainless water bottle in the round carrying container that has the extra pouch sewed on it and inside the container is a small pot on the bottom, the bottle and then a cup on top. In the small square pouch, I had my little knockdown hobo stove, some soup packets, zip lock bags, cordage, tea and sweetener packets and a small first aid kit in one of those aluminum wallets they sell in wallyworld. On the back of my belt, army style like we used to do, I had a light weight poncho, a blanket, two 55 gallon garbage bags and a full mosquito net all folded neatly together and draped over the belt secured by small bungee cords. I had also gathered up a gallon jug of water and an inflatable cushion because I have a prostate condition requiring this.
We entered the woods at around six pm and the mosquitoes were very intense and voracious. One of the cruelest things about nature, is the stinkier and dirtier you get, the more the insects and other vermin will let you alone. I discovered this the hard way as a boy when I would go to the woods after chores (milking cows, feeding pigs, chickens, gathering eggs, etc.) for the day to cut timber to fulfill a contract for bridge flooring my Dad had with the county. When I started out clean and fresh from a shower, the mosquitoes would really be hungry. By afternoon, they did not bother me so much. One evening I watched one try to impale my arm and after several tries when it could not penetrate my skin and I killed it. Still had to have my shower in the evenings (after we had running water and a dip in the creek before that) just to be able to live with myself.
Dealing with Mosquitoes
I pulled several dryer sheets I had grabbed from the laundry room and stuffed in one of the magazine pouches along with a can of beanie weenies and two of the mountain house pouches with scrambled eggs, ham and peppers. I still had room in the other pouch for some other incidental items I took, like my glucose tester and diabetes pills. I had immediately hung a dryer sheet on my shirtfront when I entered the woods and the mosquitoes were leaving me alone. I set up my little stove and gathered a large pile of dry twigs and small branches from the litter on the floor of the woods, (I try and leave it in it's natural state as much as possible) and got a fire going in a few minutes and then threw some green leaves from a black walnut tree in the woods and smoked the area good. I suggested they stand in the smoke until it saturated their clothing and then the mosquitoes would leave them alone.
Axes, Bow Saws and Safety
One item to add in this little posting was this is the same second cousin who a year or so ago, bought an axe and promptly nearly cut his leg off. He said he knew not to cut green growing trees, but thought since the tree was dead it would be okay. It was a hickory and hitting a dead hickory is just like hitting a spring. Ax rebounded and cut his leg badly just above the boot. I told him never to do that and to only use wood that is already broken up and lying freely on the floor of the woods.  His statement was that you could build a cook fire for several months just on what was scattered on the floor alone. I told him that while that was true, the need to keep your fire area completely clear of clutter, leaves, dead wood, etc, was imperative because of that factor of burning for quite some time.
I know he learned a lesson on proper use of an ax since he wanted to know how I cut my wood and I took the bow saw frame out of the scabbard, put it together and set the blade in it and cut wood three times as fast as you could chop it. He said, I guess you don't take an ax to the woods with you then and I told him not since I was a young man lopping tree branches off the downed trees so we could cut them into logs and had the bow saw been invented then, I would have used it. I carry it with frame dismounted and two extra blades (3 in all) in a machete scabbard and it weighs less than a hand ax.
More Mosquitoes
Before I even fixed myself some soup for my evening meal, I had to apply some Vicks vapo rub on one of the boys' neck and face to keep him from getting further eaten up by the mosquitoes. I graciously allowed the one with the empty canteen to fill from my gallon jug and when I took the pot from under my water jug and fueled the fire with good dry large twig pieces, letting it burn down to coals and then put the pot of water on to boil and added the Mrs. Grass' double noodle soup to the pot, they were ready to eat their belts. I went ahead and ate my soup and then told them that if they wanted to share the other packet of soup I had and the can of beanie weenies they could go ahead and fuel the stove and cook the soup. That was the fastest soup job I ever saw.
As it got darker, I shook out the mosquito net and using some of the cordage, I tied it to several of the saplings in the area and piled up some dry leaves inside and threw the light blanket I had in the roll on the leaves and crawled inside the mosquito net after I had hung a dryer sheet inside it for some time. I only had one mosquito to kill during the night and I could hear them constantly slapping the mosquitoes most of the night.
One Gone By Morning
One of the boys, the youngest, gave up around midnight and returned to the house. At first they were not going to let him in, but they finally relented. This camp out was taking place about seventy-five feet from the house and my woods patch is seventy by one hundred forty in area.
When we woke up the next morning, my second cousin asked me if I was going to take pity on them and let them go to the house for breakfast. I told him no, that I thought it was a twenty four hour period we were going to experience. He really had a glum look on his face until I pulled out the pouches of breakfast. After getting a fire going again and boiling the water to add to the breakfast pouches, they were in a lot better mood. About noon, we called it quits after I had spent the morning on lectures and demonstrations and we went back to the house.
But They Are Willing To Learn
They spent the next two days with my literature and me and looked over what I had planned. Now they want to go spend a week this fall in an eighty-acre patch of timber my brother-in-law has down on the river that is pretty isolated for this part of the country, since my brother-in-law's house at a mile and a half distance is the closest inhabitant to the area. The plan is to take only what can be carried in a small backpack and pistol belts, no firearms and eat at least one meal a day from what we can gather in the woods.
To tell the truth, I am looking forward to it and if they learn half as much then as they did a couple of days ago, they will be very much the better for it. The younger son of his will not go, but there is another distant cousin who wants to go along with us. I told him that I had treated them no differently than I had my boy scout explorers back in 1958 and the only thing new I had used since then was the Bic lighter to start the fire instead of the Zippo I had back then, and the water bottle, cook pot and the dehydrated rations. I told them that I had used some C rations back then and the beanie weenies were exactly the same as they had been in 1958.
The Old Dog Teaches
I guess us old dogs can teach the younger generation a thing or two still, if they would just listen and utilize this knowledge I try to pass on while I am still here. When I am gone it is gone also and I tell them this.
I may have stepped into something deeper with this than I intended. Cousin now wants to know if they can bring other people along on the week jaunt and if I would consider doing overnight seminars several times a year for small groups. I had to reluctantly inform him that the property we are going to use this fall belongs to a brother-in-law and it is his coon hunting preserve and I was doubtful if he would go along with using it constantly notwithstanding that constant use would rapidly cause deterioration from its natural state. Added to that is my physical health is not good enough to do something like that on a regular basis. I then asked him where he was when I was much younger and could have used the extra help when we did live in the woods and had to do this stuff just to eke out an existence. I told him that if he could make arrangements with property owners that had decent sized woods to conduct such experiments in, I would consider stopping in as my health permitted for several sessions, but would have to be assured of liability insurance being provided for something like that. It is a shame that such a requirement has to be now days due to our litigous society.
It is with deep regret that I have to say that I was unable to finish this week in the woods this past fall due to health limitations.  I sure wish I would have been able to do so.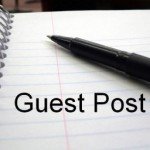 Originally posted at ModernSurvivalOnline - http://modernsurvivalonline.com/guest-post-prepping-for-older-people-and-those-with-health-issues/
---
Many people are beginning to wake up to the fact that things are not right or normal in our world any longer. They see the writing on the wall and know they need to make some preparations for the difficult times ahead. Older people are no exception, especially since they have the experience of a previous depression. Things are different now, they no longer live in a rural setting or have resources they previously did, and many are overwhelmed with the logistics of how to prepare at this stage in their lives. Overall, preppers tend to be young, healthy, viable and ready to take on anything. But what about prepping for those who are older, those who have health concerns and or the ones that can't do it all themselves?
My son, one of our crucial defenders in our group, is a Type 1 (insulin-dependent) diabetic and after his 6 months' supply of insulin is gone (about all it is possible to stockpile) it is questionable what will happen. I wrote to Dr. Bones (Doom & Bloom) and he is in the same position with his son and says it doesn't look good for those who are insulin dependent. We're planning for barter, stocking silver to use in the black-market or an underground economy. I also have to consider my mother who is Type 2 (insulin-resistant) diabetic and not in good health in other ways.
I was asked by friends just the other day how to begin preparing and I suggested that they begin by making a list of everything that they use in a week and then think about what they will do when it is no longer possible to run down to the store for more. The list will contain medications, toilet paper, food, water, cooking, sanitation, hygiene and transportation – the prep list as we all know is endless! But I encouraged them to start small, which will help them eventually wrap their mind around the enormity of the situation. After making their list, I suggest they begin with purchasing and setting aside items for 72 hours, and then continue preparing for two weeks, one month, three months etc. as well as preparing a skedaddle bag to grab if they need to leave their house.
Along with basic necessities, safety and security will be a huge consideration for all, especially older, more vulnerable people, as there will be those wanting to take whatever they can from anyone. So I mentioned that they think of what to do when the basic services of police, fire and hospital are no longer available. I suggested that they take a gun class and a self-defense course. I also discussed getting mace along with a gun and ammunition if they are comfortable with this, learn evasion tactics, and secure their home against possible invasion. Next to consider what they will do when it is no longer safe to stay in their home.
Unfortunately many older people will find it difficult if not impossible to prepare alone, and I believe that working together with like-minded individuals or a family group is going to be critical to survival for older people as well as the rest of us. We would be more than willing to welcome into our group a prepared person who could help with storing up supplies and planning, who would prepare to bug out to our location and then help out once there. But instead I find myself preparing for elderly relatives who scorn my plans now and will be of little help if they are able to get to our location.
If you are prepping for elderly people in your group or helping an older person prepare, consider these areas:
Health – Stock up on critical medications and make plans for refrigeration if necessary – FRIO packs keep medications cool for 72 hours and can be reactivated using only water. Investigate lifestyle changes that can make many medications unnecessary. Learning about herbal preparations that you can grow and make yourself is a valuable craft. Learn about wound care and prevention – foot care for diabetics is critical – have the basic supplies to treat bedsores, blisters and wounds before they develop into a serious, life threatening infection. First and foremost, improving your health is the best way to prepare!
Sanitation – They may not be able to get to the outhouse, so a bedside commode will be necessary. Either stock up on incontinence supplies or plan to have a large supply of old sheets and towels and a way to wash and sanitize these with bleach. Clay cat litter, lime and wood ashes all help absorb waste odors.
Equipment – Obtain necessary equipment such as cane, walker or crutches, items handy to have around just in case. Install grab bars where needed. Obtain pans for bathing, water pitchers, plenty of plastic sheets or tarps to protect beds and the surrounding areas, a bedpan or bedside commode, etc. Many of these items can be found at thrift stores.
Nutrition – They may need soft foods, nutritional drinks, vitamins and possibly dietary fiber.
Safety – Plan and include them in the safety drills and preparation, educate them on where to go and what to do to stay out of the way during an invasion or attack. They can also reload gun clips and in some cases provide back-up fire power while sitting at a window.
Death – As difficult as it is to think about, there will be a huge loss of life and we have to mentally prepare for this. The chronically ill and the elderly will succumb first. The lack of basic necessities, let alone shortage of comforts, running out of medication and lack of health care, predators and severe conditions will make survival difficult for all and impossible for many.
When death does occur, wrap the body in a sheet and bury as soon as possible in a hole no less than 5 feet deep, high calcium hydrated lime will keep the smell down and aid decomposition, put rocks on top of the body to prevent wild animals from getting into the grave site, and fill with dirt, mounding for future settling, and disguise the area with brush and rocks.
There is no doubt that challenging times are ahead of us, and it is possible for an older person to prepare, but the chance of survival is much better if they can do it in a group situation. It's also important to remember that mental preparedness is as important as physical, and your attitude is everything!
PrepperGal35
It is an unfortunate reality that many seasoned citizens have to deal with more health issues that range from the nagging to the debilitating. For the older prepper in a survival situation these ailment can become a serious detriment.
Let's take a look at some common ailments:
Vision problems
Joint Aches/Mobility Issues
Sores
Diabetes
High Blood Pressure
No doubt there are many more and varying degrees of severity amoung those listed above. I am no doctor and proclaim no advanced knowledge of any of the above. I have high blood pressure myself which I take medication for and my 13 year old son has type-1 diabetes.
If you are a senior citizen/older prepper with health problems you likely know your helath issues and conditions better than anyone else. Think of some common sense means which wuld allow you to deal with those conditions during a power outage/emergency situation. Here are a few examples:
Vision – If vision is corrected via eye glasses or contact lenses you have to ask yourself – "Self, what would  the situation be if I lost/broke my glasses or contacts?". If your like me and would find it an absolute disaster to not have glasses – then you need to prepare for that. Spare glasses can be purchased very inexpensively through Zinni Optical. I have personally used their service with success. I have a total of 3 pairs of current prescription glasses. If you wear contacts try to stock up on a few months (at least) of contacts. If your prescription changes keep any older glasses/contacts as they are likely better than nothing.
Joint Aches/Mobility Issues – One of my first thoughts is someone that lives their life in a wheel chair and a disaster strikes. While traversing their home/property their wheelchair breaks. A difficult situation just got REALLY bad. Whether it be a cane, walker or wheelchair that helps you get around – have a spare on hand.
On Amazon.com there are many varieties of equipment available to help those that require assistance getting around. Many of these can be purchased with Free Shipping.
Here are a few examples:
Joint aches is another large category and cannot be covered as it should here. Whatever makes the pain better or manageable - stock up on extra supplies.
Sores – There are numerous types of sores and just as many locations for them. At a minimum triple antibiotic cream/ointment should be stored.  If you are at risk for frequent sores discuss prevention and treatment with a doctor. Always ask if there are multiple methods as well. Sometimes one treatment method may not work where another will.
Diabetes – This is one of the toughest issues and is very close to my heart as my 13 year old son has Type-1 diabetes. Regardless if one is suffering from Type-1 or Type-2 diabetes – a short term disaster/survival situation does not have to be critical to life as long as medication is available. Relative to Type-1 diabetes which requires a supply of insulin to stay alive – keep extra on hand. In addition to insulin – glucose meters, syringes, pump supplies, etc. need to be kept on hand.
Here are a few links related to emergency preparedness and diabetes:
http://www.diabetes.org/living-with-diabetes/treatment-and-care/medication/tips-for-emergency-preparedness.html
http://www.survivalmonkey.com/forum/medicine/18049-type-1-diabetes-preparedness.html
http://gsade.org/DisasterPatientHandout.pdf
In a long term survival situation where insulin supplies are not available for re-supply the prognosis is bleak.
High Blood Pressure – Many people live a normal life with high blood pressure. The problem is that normal life often ends premature due to complications from the condition. In a survival situation unless the high blood pressure is critically high – missing medication should not be life threatening. It is advisable to stock extra medication.
There is evidence that natural remedies are available in lieu of  medical prescriptions. Some examples include Coenzyme Q10, fish oil, garlic, hawthorn, and magnesium.
I highly recommend a  book that recently came out - The Doom and Bloom(tm) Survival Medicine Handbook: Keep your loved ones healthy in every disaster, from wildfires to a complete societal collapse. A long title and even longer book. It is packed with medical information specifically geared towards emergency preparedness.
You may notice that I have Amazon links inserted here and there. I love Amazon as they provide excellent prices and selection. I order at least once per month.
Take care all -
Rourke