How To Get Started in Alternative Energy
In today's world, part of being prepared for emergencies is having some sources for alternative energy that can power your critical devices and home systems. The good news is, there are lots of solutions!
First, Understand Your Energy Requirement
In the grid tied world that most of us live in, we have such an abundance of energy, that many of us have never given it a second thought. We grow up not knowing much about how it works, because we never really have to.
In an emergency however, all of that changes in an instant. And for those of us that choose to live off grid, it's even more important to understand the fundamentals of energy.
One of the first things to understand is that any kind of heating and cooling devices require the most power. So refrigerators, air conditioners, heating units, electric stoves, blow dryers--these use a ton of electricity. Because of this, we normally try to meet these needs with other means. Refrigerators and stoves can be powered with propane, heating can be accomplished with wood stoves, and dryer your hair can be accomplished...... with the air! :-)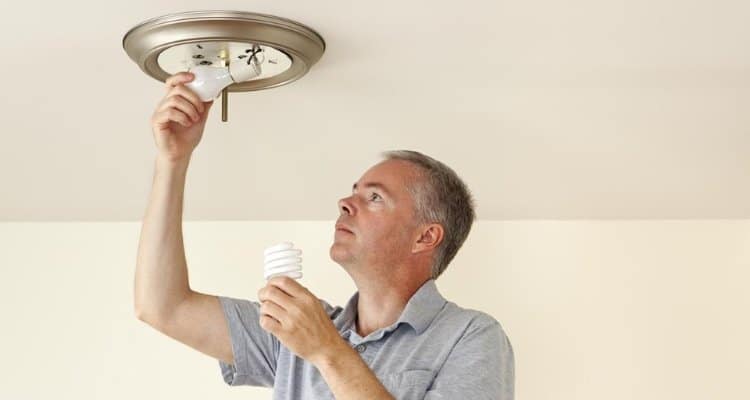 Next, Reduce Your Home's Energy Requirement Where Possible
After trying to find other energy sources for as many of these types of needs as possible, the next piece of the equation to think about is reducing the actual electrical requirement of your fixtures and appliances. There are several "low-energy" appliances that you can find online and in big box stores. They are usually more expensive and smaller sized, but can be run on far less energy.
With your overall electrical requirement significantly reduced, you can focus on emergency and alternative power sources, knowing that your energy can now be stretched much further.
Off Grid Battery Banks
One of the quickest and easiest ways to give yourself some emergency power is to acquire a couple of battery banks. They can store energy independent of the grid, and help you get through short periods of time when you don't hvae power from the grid.
There are different sized battery banks for different applications: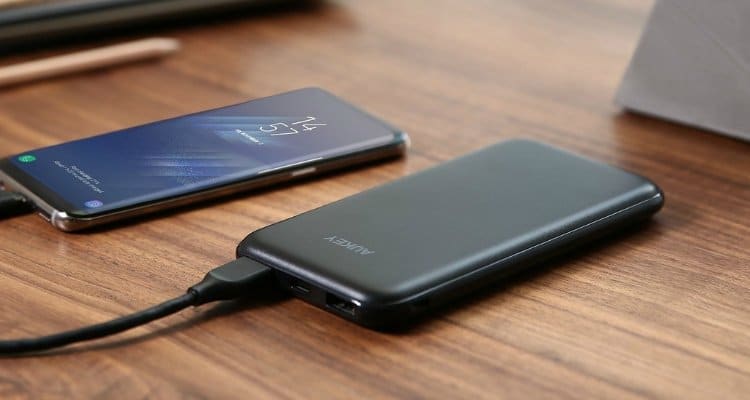 Portable Battery Banks - Perfect For Handheld Devices
A portable battery bank is a great way to store a small amount of energy for small devices like our cell phones. Most often, these portable battery banks are small and handheld, like a pack of cards.
In addition to charging our cell phones, they can be used to charge cameras, GPS units, or anything else with a USB input.
Mid-Sized Emergency Power Supplies
The next larger battery to consider is a mid-sized emergency power supply. Think of the black boxes that look like a computer tower for a desktop computer, and sit on the floor.
These usually double a surge protectors, and are great as a backup power source for critical electronics--particularly medical devices like pumps, oxygen machines, CPAPs and more.
Because of their built in protection for sensitive electronics, they are also great for your phones, computers, internet routers, and more. If you are thinking about getting one of these for your home, check out AMC and UPS battery backups. Both are reputable companies that have been manufacturing backups for a long time.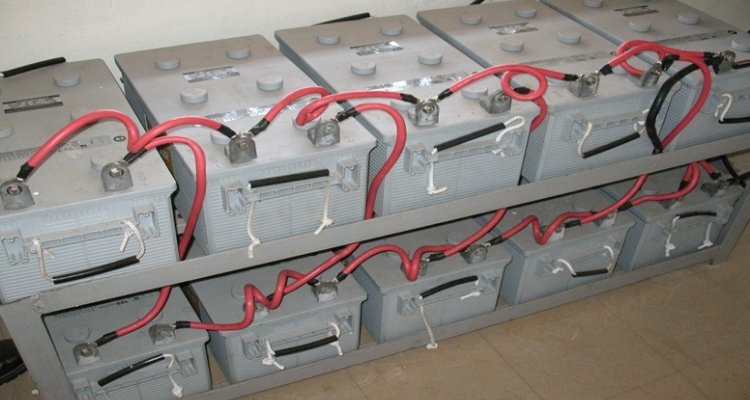 Whole Home Battery Backup (or battery bank)
Like the name implies, a whole home battery backup is intended to power your home's critical electrical systems and appliances. Usually these batteries are able to be connected with your home's electrical panel (or they are already hard-wired in), to use all the existing wiring. This way, you can use your circuit breakers to decide which appliances receive energy.
The most important circuits to power in an emergency will likely be your lights, your fridge, freezer, water pumps, and communication devices.
Whole home battery backups come in a number of different technologies and flavors. Some are connected with solar or wind energy generating systems. Others store power collected directly from the grid, to be used later when there are emergencies.
You can find battery setups based on lead-acid or lithium ion. There are giant batteries that stand alone in their own enclosure, and there are other systems that involve a bunch of individual batteries that are hooked together.
Power Inverters That Work With Your Car
A power inverter for your car can be used to access a small amount of power in an emergency. Yep, I'm talking about those things with wall plugs that you plug into your cigarette lighter. These devices are changing the direct current from your car's system into alternating current, like you would normally use when you plug things into a wall outlet in your house.
So basically, if you want to use a car inverter during an emergency, you would plug it into the cigarette lighter, and then run an extension cord into your home to power the devices that you need.
Essentially, this is like your own mini generator. Although these are not able to deliver as much power, you can get an inverter that will work with your car for a fraction of the cost.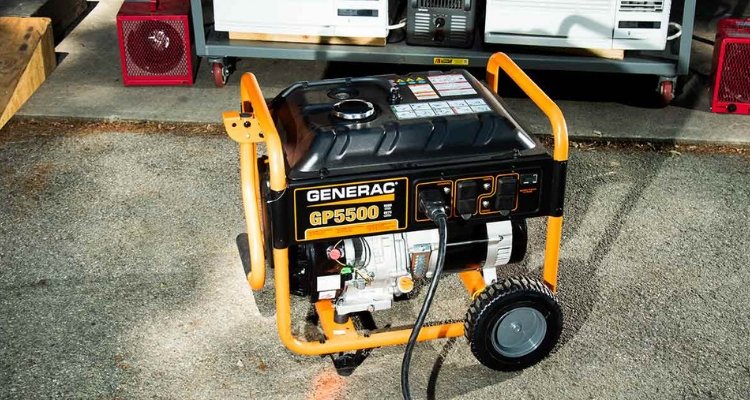 Generators
A generator is another solution for creating off grid energy. Generators are small motors that basically turn fuel into electricity. They give you the ability to keep things running during power outages. During Hurricane Katrina, there were some folks powering their houses for several weeks with generators and gasoline they had stored.
Generators can be portable (think about the red Honda generators that you see on construction job sites), or permanently installed in one place (like the Generac whole house units that are attached to a home's foundation).
They can run on a variety of different fuels. Gasoline, diesel, natural gas, or a combination of multiple fuel types. You'll also hear people talk about "solar generators", that really are just large batteries that are made to work with solar panels and store electricity.
Like an off grid solar system, generators need to be sized appropriately for the amount of wattage you need. This is determined by adding up the wattage requirements of the different appliances and systems in your home.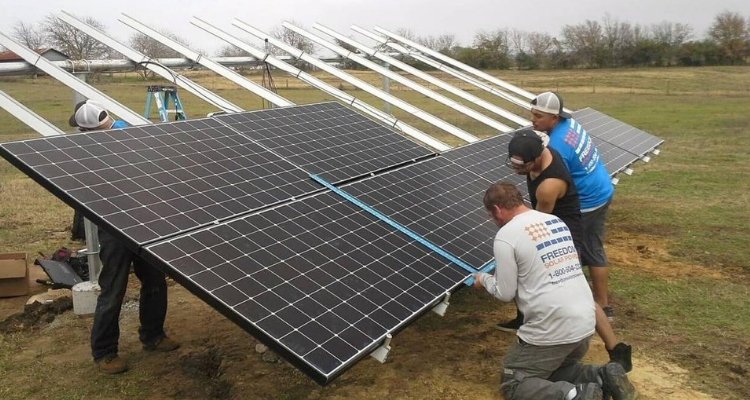 Off Grid Solar Energy
While there is such a thing as a grid-tied solar system, they don't serve preparedness purposes, because they are don't have a means of storing any power, and don't work during power outages or other emergencies.
On the other hand, off grid solar systems are connected to batteries that can store electricity. This means that they can be used in emergencies when nobody else has power.
For your solar setup to work independent of the grid, you essentially need 4 components:
Solar panels - The black panels that sit on your roof or near your home and collect the sun's rays
Batteries - Where the electrical current is stored.
A Charge Controller - Monitoring how full your batteries are, and protecting them from being overcharged
An Inverter - Changes the electricity stored in your batteries from "direct current" to "alternating current", so it can be used to power things in your home.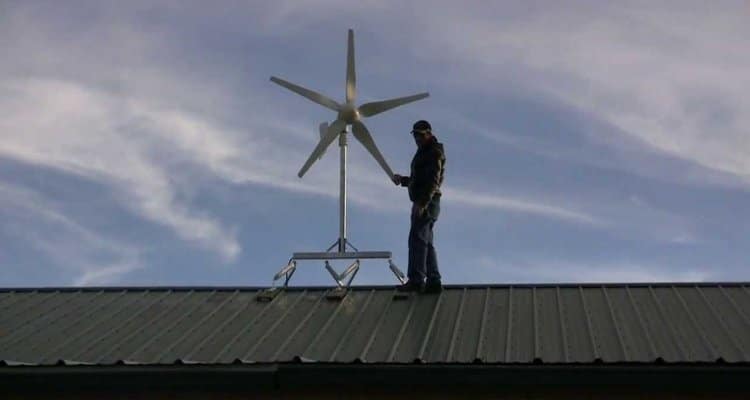 Residential Wind Turbine Generators
Creating power with a wind energy system involves the same components as an off grid solar system, with one obvious difference. Instead of collecting energy from the sun's rays, you're collecting energy from wind, with a turbine.
Wind energy is considered "greener" than solar energy, although it comes with some marked disadvantages. The biggest one is that the use cases for actually generating meaningful energy from wind turbines are so much more limited. Your home site needs to be in a really specific location in order to be able to harvest enough wind to make it worth it the cost.
Another vulnerability of wind systems is that the actual wind turbine is more fragile and susceptible to damage. If you think about it, the process for collecting solar energy is totally passive (solar panels sit there and soak up the sun's rays), while the process for harvesting wind power is kinetic, and involves a spinning turbine. This alone makes it more likely to wear out or malfunction.
The last thing to think about before you decide to invest in wind power for your home, is that the installation itself is far more complicated for wind than it is solar. Installing a wind turbine involves setting up a tall tower, and getting the angles perfect.
Apart from all of this, prior to setting up a wind generator system, you should really have a wind study done for your site, which takes a full year to do correctly.
When you combine all of these factors, you will find that most home sites around the world are better suited to solar power than wind energy. However, for homes where this isn't the case, wind power is completely viable, and with extremely careful planning can be a solid option.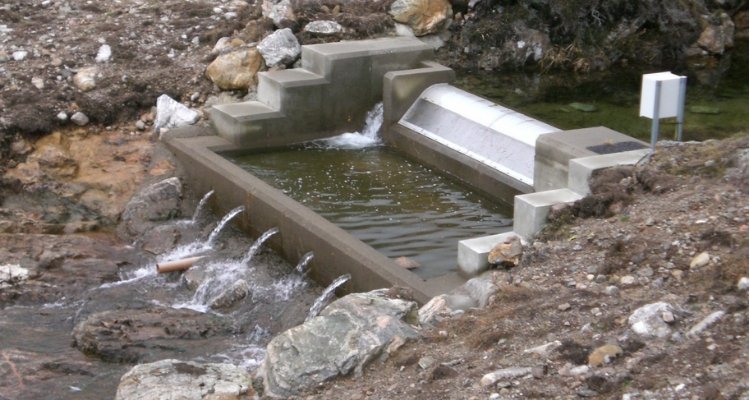 Micro Hydro Systems
Like wind, a micro hydro generator is powered by the spinning of a rotor. The difference obviously, is that a micro hydro system is propelled by water, whereas a windmill is powered by wind.
In the right situations, micro hydro has some powerful, compelling upside. The biggest is that the flow of power can be continuous. The water doesn't "set" every night like the sun does, or come in "gusts" like the wind. It runs all day and all night.
It is so consistent, that some homeowners with micro hydro systems installed on their property don't even have batteries to store electricity. There is enough power constantly flowing from the water, that they don't need to store any (Unless however, your stream is affected by seasonal flows, in which case, you might not have power come the end of the season).
Micro hydro setups can also be installed with relatively little impact to the stream, fish or other wildlife. It takes some know how, but it doesn't have to be complicated.
The biggest downside to micro hydro power is that it is uber site-specific. When compared with the amount of people that have access to wind or the sun's rays, folks that have access to enough running water on their property to make micro hydro a viable energy solution are extremely few.
There are also some states that have regulations about micro hydro systems, falling under the water rights set of legislation. If you are thinking about pursuing it, make sure you're not running afoul of these. History is replete with nasty entanglements over water (especially in the American West!).
Sorry, no content matched your criteria.