Hello all. I just completed building a DIY rotating compost tumbler out of some scrap materials on my property. The only costs involved were the screws and the broom stick. The deck wood was given to me a couple years ago years ago by someone that just wanted it out of his yard. Good deal!
Part of my preparedness efforts involve gardening – which composting is part of as well. Composting provides an avenue to enrich soil to grow bigger, healthier plants.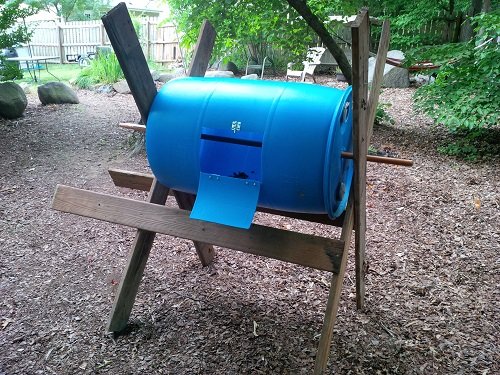 Everytime I add stuff to the bin I rotate it several times. I also have been adding some water about once a week to keep stuff moist. If anyone has any suggested tricks or techniques feel free to share.
Rourke